I'm a social blogger, or rather socialite blogger that likes to pursue every notable event that keeps people talking.
Unlike your everyday beauty, health or political blogger, my job tends to be a bit more vigorous when being on a quest that not everyone can maintain. So with that being said, I have to consistently put in the work that would allow me to write on a consistent basis and by that I mean, I need to be in the loop of all things social.
Lately, since my best friend singer and model KJ flew into town, I've been socially among all the Hollywood heavy hitters of this town. I'm talking about wining and dining with some of the most powerful influencers and royalty that any fan mob frenzy could only wish to be a part of, and with that comes many surprises that aren't necessarily planned. Our male friend, whose identity I have to keep under wraps, had made an early reservation at Cecconis for dinner and drinks. I was just getting off of work and running a little behind schedule, but I committed to meeting up with everyone across town. The moment I arrived, our party was moved to the bar with enough room for our group.
As most women will do, is go to the bathroom as a team. It is a hand in hand unity ordeal. So while walking towards our girls trip, I spotted a separate room away from the restaurant that screamed Event!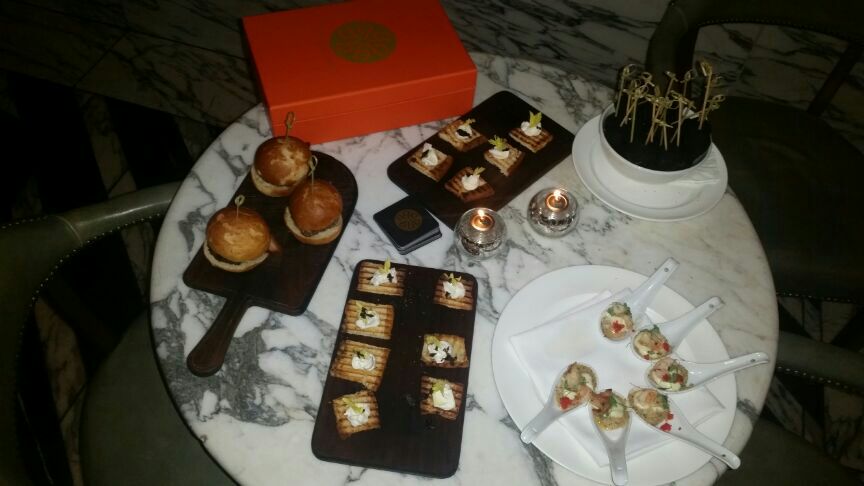 The first glimpse that caught my eye was a photo booth, then tables of hors d'oeuvres and of course the chic ambiance. While I knew my legs were suppose to be walking with my friends, my body was walking towards the party ready to pounce on anything like a puppy outside of its playpen. I made sure to let the girls know that we needed to investigate and see if there was a way to talk to someone. Like most events, it is proper protocol to be on a guest list; and unlike a certain group of people I know, they'd make it their dying mission to crash it taking photos without a sole purpose of even being there.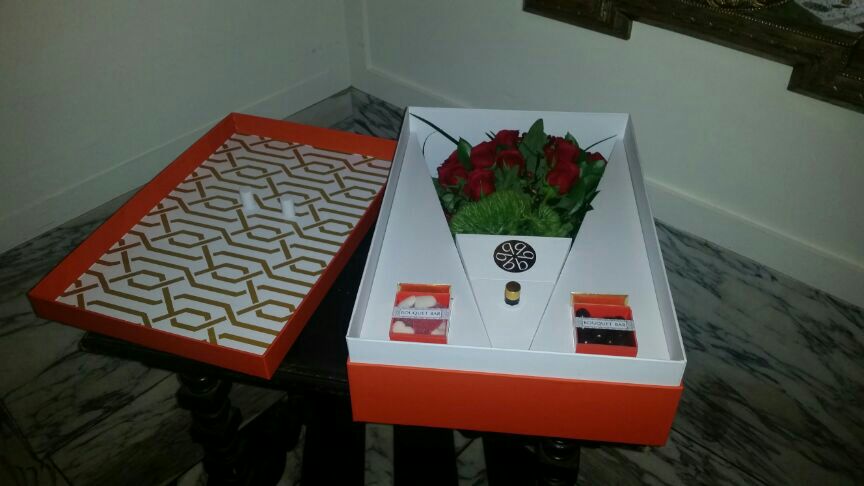 This was an exception. As I watched from yonder and anticipation, a lovely woman welcomed all three of us with open arms and introduced us to the Bouquet Bar. A sentimental gifting idea that creates a personal touch to show how much you love someone. The Bouquet Bar was throwing a launch party in order to spread the word which happens to be the perfect time considering Valentines day is only a month away.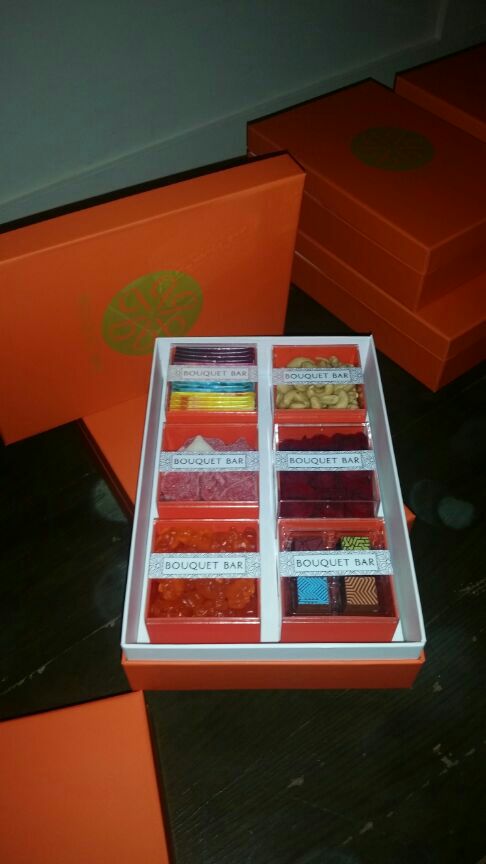 Being the blogger that I am, I already had my business cards in tow. On a table towards the left wall were stacks of gorgeous orange gift boxes that look like a pair of the most expensive shoes a woman could wear, but inside was even better. A mixture of sentiments including; chocolates, tea packages, nuts, gummy candy and one extra slot to design your very own rose box. I didn't want to initiate contact by just grabbing a box, but surprisingly I was asked to take one as a gift. As I did gleefully, we were asked to go outside and take photos  against their flower wall that they had set up outside in the back of the restaurant.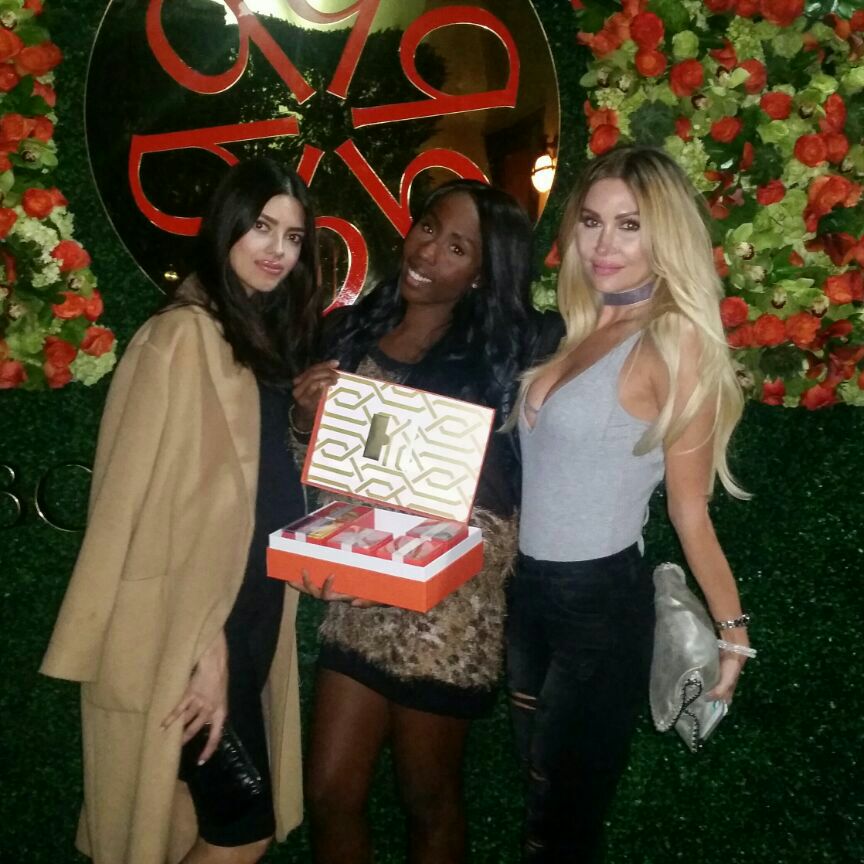 Frolicking my way towards the wall, I could see that this wasn't just a fluke by nature. The detail and vision of putting this event together was top notch and vital for any social influencer to be a part of; and luckily for me, I just so happened to be at the right place at the right time.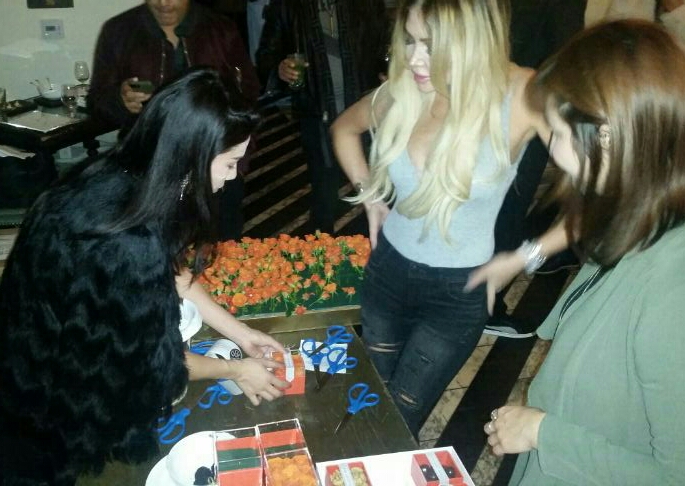 Once we went back inside, we each took our own adventure tours in finding out more details about this chic brand. The photo booth was my next pit stop as I waited for Kj to finish up her personalized rose box, but in the meantime, I helped myself to some phenomenal truffle balls.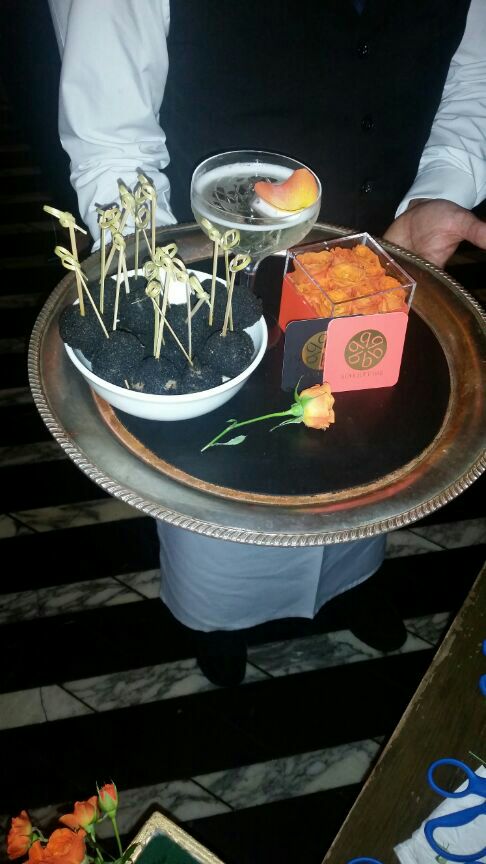 Cocktails were being passed around, but I took the opportunity in taking photos with a little bit of help from everyone else who wanted to add their own creations.
Although my box was full with delectable treats, there was just one thing missing.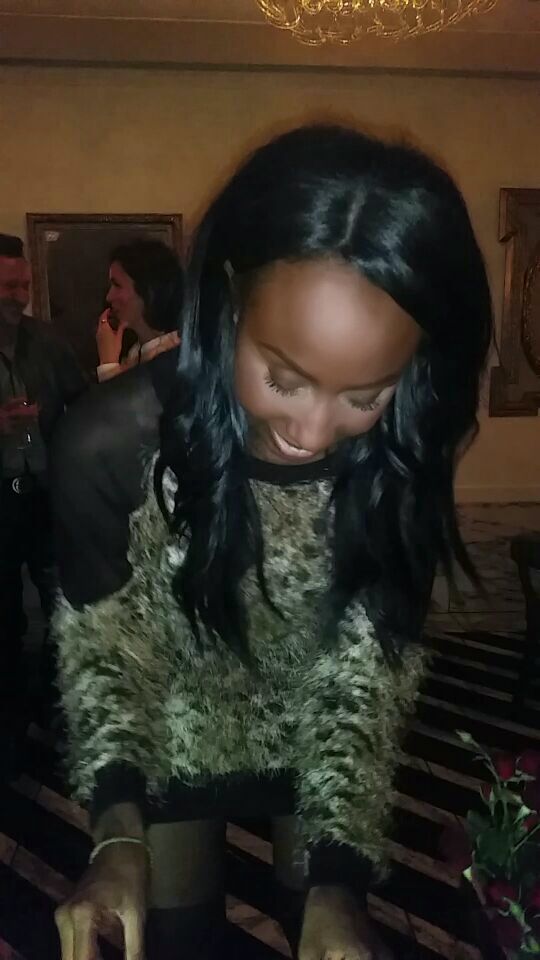 My own rose box which I had the chance in making myself. A table was set up towards the right where a beautiful woman walked you through the process of arranging your own roses. A small box with what looked like an empty rose bed was filled with a moist cushion in order for your roses to last longer. I had an option of choosing either red or orange. Although red is my mothers favorite color, I chose both colors as she trimmed the stems and suggested that I pick the fully bloomed roses for the appeal of a small bouquet.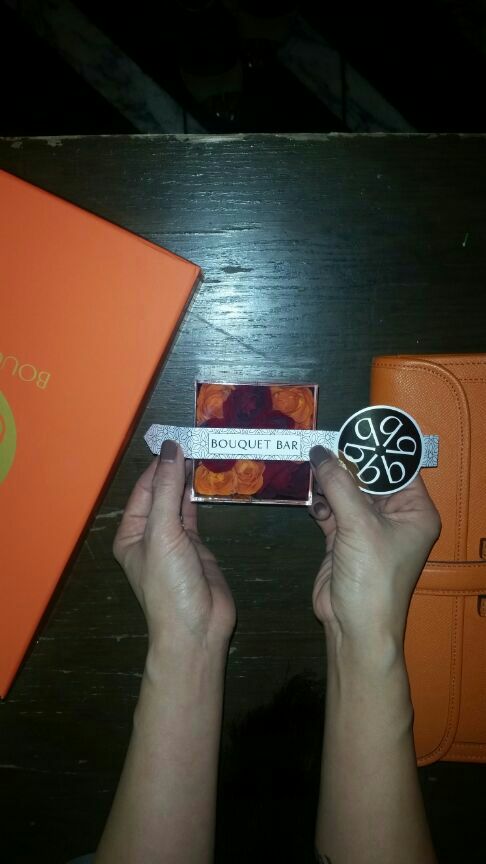 I delicately placed each rose inside the box hoping not to squeeze them all together and made my own mini rose garden.Valentines day might be just a month a way, but I figured I'd personalize the box just for my mother.
We each thanked everyone graciously as they thanked us in return and went back to our group waiting at the bar. It's not everyday that I get to find a launch party in the back of a restaurant, but I'm stoked that I found this one in the beginning of the New Year.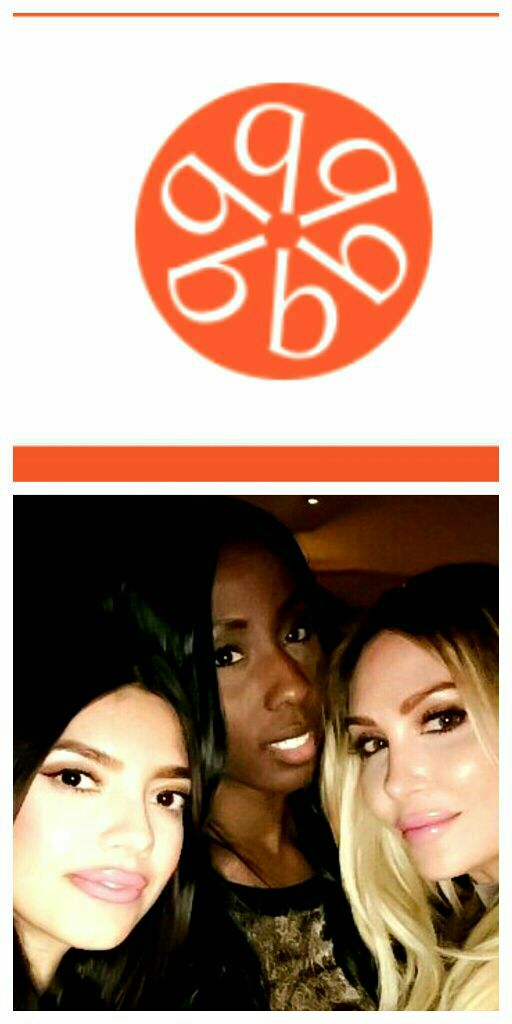 Thank you Bouquet Bar for my box of love!
Xox