Whiskey, what a smooth and sweet taste for the elegance that it brings in a room full of men with lighted cigars, dressed in business suits. A mixed  cocktail for the ladies looking for those men with their cigars just looking to have a good time. And while everyone's hobnobbing about their social statutes and their sex drive, that needs some private maintenance, Jack Daniels Whiskey, is the drink behind it all.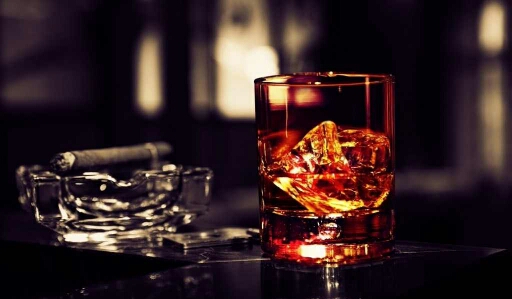 Especially at the Jack Daniels Hotel event.
Here, whiskey sweated out my edges and sweated off my make up with ease all within having a memorable evening.
Last night, Jack Daniels threw a party in honor of the best bartenders here in the city of Los Angeles. From your best bars, restaurants and even your raining money strip clubs, this was the spot to mingle and socialize with those that drink for a living. From all walks of life in style and flare, nearly every bartender and socialite was at this event.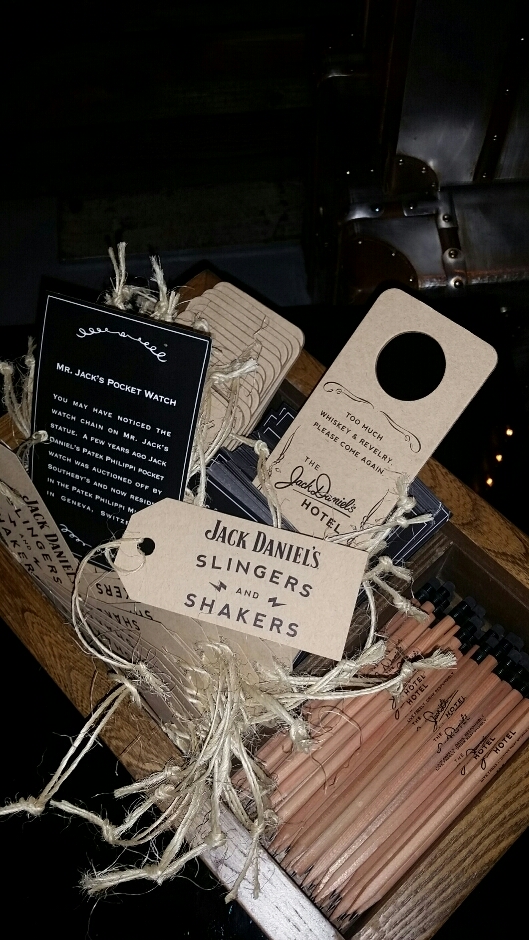 The night started off early, as Lauren and I weren't sure how the door would be operating considering our invite mentioned the event would be on a first come first serve basis. For two women who really are absolutely clueless in the art of mixology, we've tried to dibble dabble our way into some bartending classes. So when we had to fill out a virtual form in order to receive an email of confirmation, we really didn't know what to expect knowing that we didn't have the same expertise as the rest of the guest.
While you all are here bartending, we'll be bar-tending to our drinks.
We decided to go early so there wouldn't be any issues at the door. Lauren found numerous pages of the attendance list shown on the browser of her computer, so we knew it would be a huge turnout. I assumed she had somehow hacked the system once I saw all who were arriving. Once we got there, there were already a group of people standing outside having their photos taken. I've been to the Mack Sennett studios for fashion week when Mike Vensel was showing, so when they noted the venue as being the Jack Daniels Hotel, I was curious to see what changes they've made.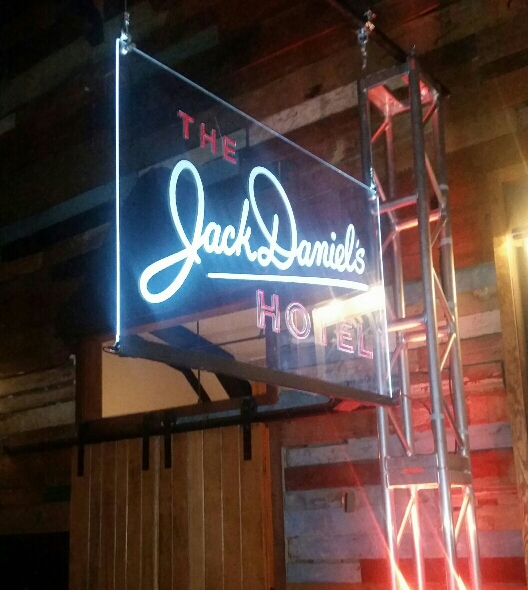 By the minute, more and more people started to arrive, even eye candy, Lauren and I did a 360° turn when three tattooed guys stepped out of black SUV car. I chose the blonde and blue eyes with tattoos all over his neck while she chose the taller one wearing a beanie. That was our mission for the night, to make sure we found out who these two gorgeous guys were. Once we gave our names and showed our I.D's for the strict guest list, we got our wristbands and made our way inside. The venue was a good size considering there were so many people we saw on the list.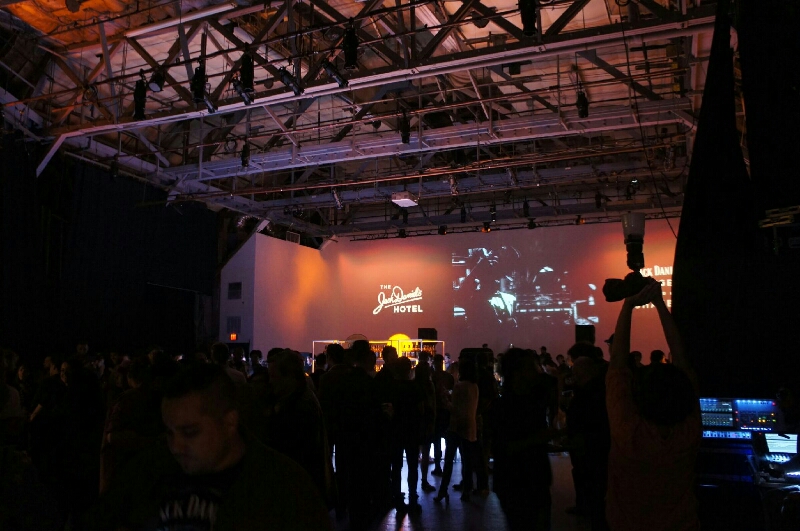 Photo credit Lauren
There was the stage against the wall, the bar smack dab in the middle of the venue, a nice and comfortable sitting area which appeared to have a checkers table, of course the photo booth and near the back was a demonstrated area showing how the brewing of Bourbon Whiskey was made.
The set up was nice. I had already eaten prior to the event,  foolish me, because the trays of food were coming out by the dozen. Ahi Tuna bites, Sliders, mini tacos, corn potato poppers and Italian smores and fruit custard bites for dessert. Of course the one time I had to eat earlier in the day, I was too stuffed to eat at the event. I took a few bites, but if I was going to try and build up my liquor courage to talk to "tattoos" then I couldn't stuff my face anymore without getting sick from my butterflies.
At first I was going to pass on getting a drink from the bar, but once we entered the building, we were given drink tickets to use throughout the course of the evening.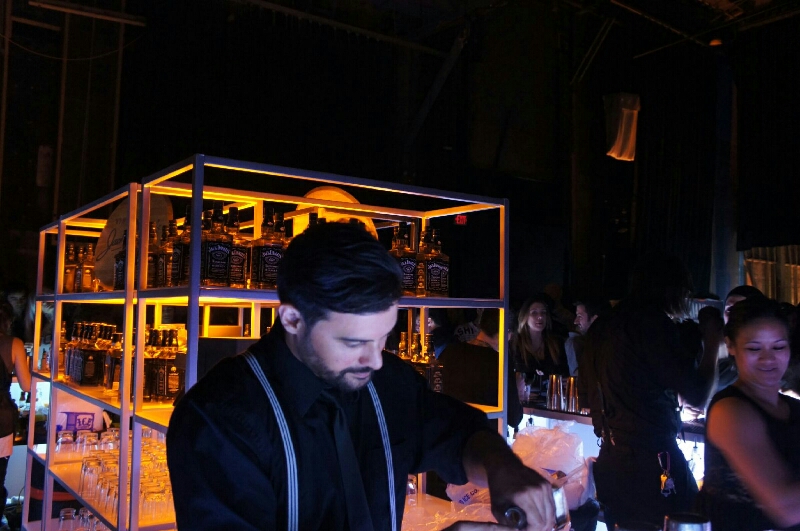 Photo credit Lauren
There were a few specialty cocktails on the list and after reading the ingredients, I made my pick. The old seven seas. Jack Daniels Tennessee Whiskey, pineapple syrup, orange juice, lime juice and sea salt around the rim.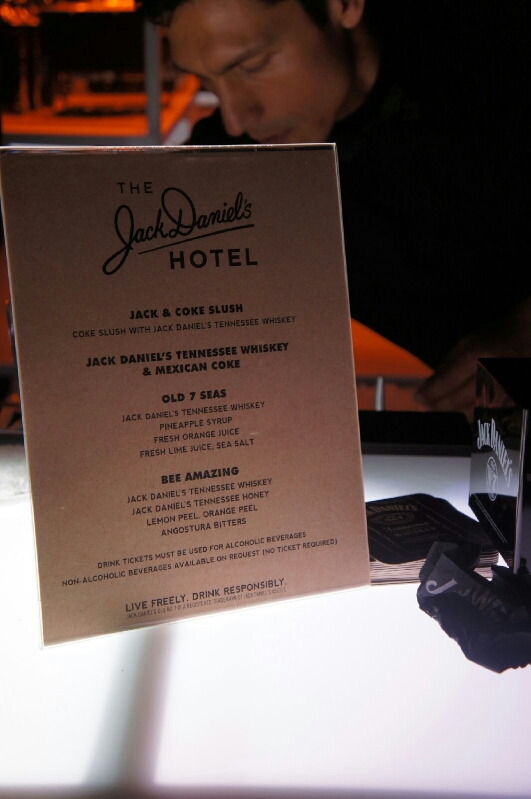 We made our way around the bar to one guy who seemed like he was already ready for the night to be over before it even started. As awesome as my drink was, I was surprised to have had it made by such a dull and boring individual. My drink was sweet with the taste of a orange cream whimsical. The salt helped to balance out the smokey sweetness. So it was seriously up my alley especially after several trips.
Next up was the photo booth where a few event staff females were standing coordinating the line. Complete sweethearts, as they casually began conversations with us while we waited. Lauren and I chatted them up about the different guys in the building that we'd come across. We liked tattoos and one wanted a guy near by with a man bun. It was a good thing that we manage to get our photos when we did since the line grew longer. Apparently we weren't the only ones who had a thing for the booths, clearly it's a great attempt in bringing people together or maybe.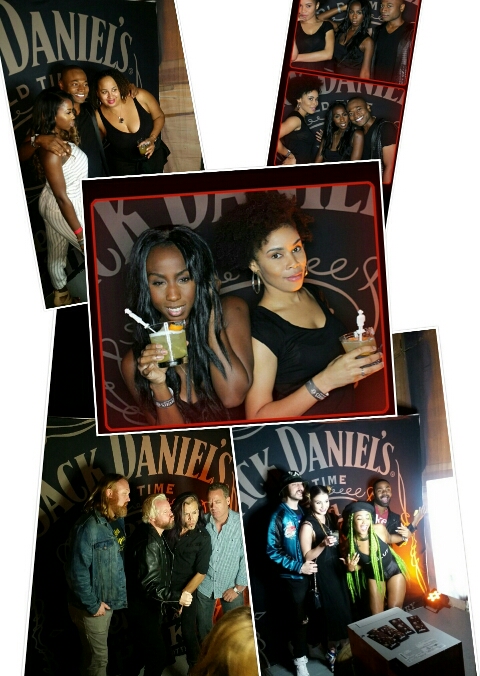 At one point, a rather juvenile female became distraught after being agitated when she thought a group of girls had cut the line. As if she was loosing anything out of missing her turn to be next. Seriously chick, it's a photo booth so chill. She got checked real quick and vented her emotions on the dance floor with her off beat dance moves. We were given a quick history lesson on the brewing of Whiskey towards the back area, from the wood all the way down to the grains. The process alone is so detailed that I just stuck to the science of drinking. It was still interesting though to think what we were actually consuming, but just not for me to comprehend. The wood literally smelled like that of what was in my glass and if you're a whiskey fan, then you would've been intrigued too.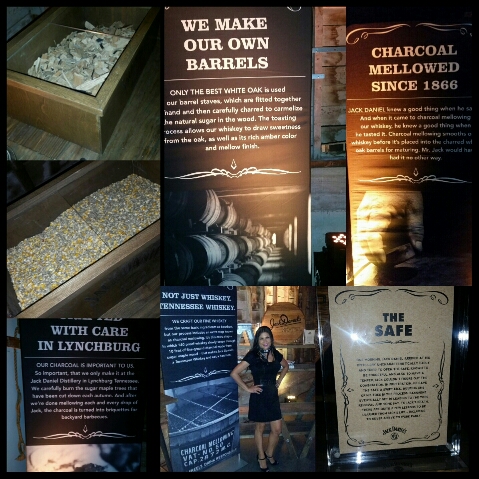 I noticed the tattooed guy across the way with a group of his friends. Instead of walking over to him, I just stood there trying to think up the perfect conversation. I can be so socially awkward at times, but he was the perfect package. I passed up the opportunity the first time, but shortly after, built up the courage when I saw him walking alone. I don't know if it's a good or bad thing that he had a close resemblance of a guy from my past, but he was stunning. His eyes were so piercing that I completely fumbled over my words. I forgot to even mention my name until he asked for it. I gave up hope in even trying for a second round, so throughout the evening I just continued admiring him from the distance that I was comfortable with. Luckily, I played a good wing man in order to talk to his friend for Lauren. That was a breeze and we even got invited to the bar he works at. Come to find out, he use to film on the same show as my friend David from Saddle Ranch.
Hey you have to start somewhere.
An acquaintance Dave, who isn't all that hard to miss with his burly beard, had finally shown up with his other friend Sean "dimples", along with fashion designer of Odaingerous, Odain.  The perfect group to go out with and have a good time over cocktails and dancing. The DJ who was spinning prior, was on one playing every early 90's R&B and hip hop music. Put a blindfold on me and I would've guessed the crowd to be nothing but early 90's party goers as much as the DJ was bringing it way back to the old school.
Dj Atrak was set to play and once he entered the stage, the crowd went wild. Being that it was such an exclusive event, I really didn't expect the crowd to be a room full of hipsters, creative entrepreneurs and trendsetters. Of course I chose to wear thee tightest skirt in my closet, but thankfully I got the color code right dressed in black and attitude.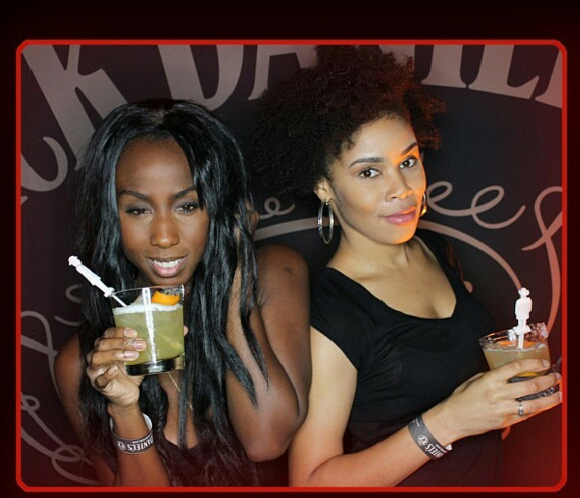 About five drinks into the evening with bartenders who had better personalities than the first one, I was on that dance floor too. With our new group of friends, we were twerking and jerking with the rest of the crowd. Funny enough, Atrak played songs that made it apparent that all the black people were in the room and everyone stepped back to let us claim our throne to the dance floor. The lyrics "Real Ni99az" was the obvious sign. I found it hilarious  how quickly the diversity reversed until everyone found common ground to make the floor into a tamed mosh pit.
I don't know what was in the air, but for some reason, I was getting more male attention then I was comfortable with. I was too sweaty and they were getting too close in my territorial space. I didn't mind so much my friends, but I just wanted to do my own thing. One guy who looked as if he had been punched in the face with two black eyes completely came out of nowhere and I had to do a magic trick of Now you see me and forever you won't.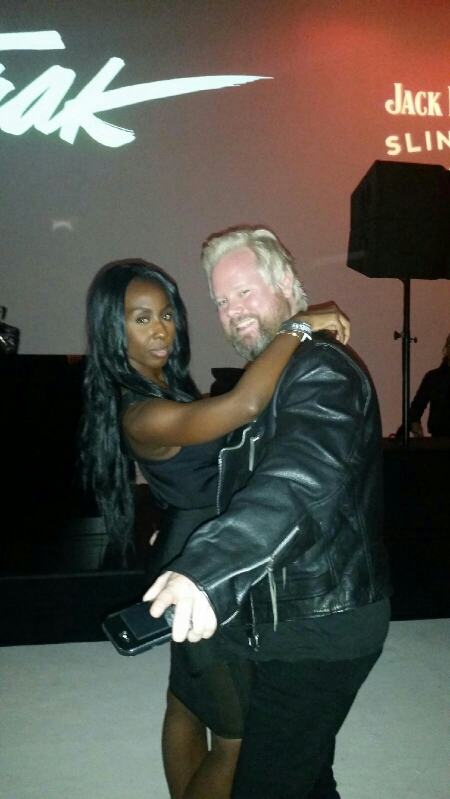 Lauren and I even met the event producer from the previous event I had attended during Cinco De Mayo, check out ZODIAC VODKA, who looked awfully familiar, but I just couldn't match his identity with the person that was in my head. Completely rocked out with his blonde spiky hair and leather jacket, he had the look of a Hollywood  rock star. Actually if you're a night club specialist, then you're pretty much a rock star as we know it. Everyone had their own individual look, as I'm sure goes well with their signature drinks. I mean think about it, signature drinks and cocktails, I'm sure is a great representation of what separates each bartender from the next. Could you imagine a shake off in this room?  With as many bartenders who set the standards in Los Angeles, if I bar hopped to each of their locations, that's the perfect opportunity for Tequila Tuesdays for the next several months…maybe even years.
It was an entire evening with good friends, good few and a lot of great alcohol that was definitely worth the lack of sleep I was on. Leave it to me to drag Lauren out of the house and her ending up enjoying herself. A night full of bartenders getting the royal treatment for all that they do and what they have to put up with behind a bar counter. Dealing with drunken idiots and promiscuous conversation, just goes to show that they're greatly appreciated and this was their reward. So cheers!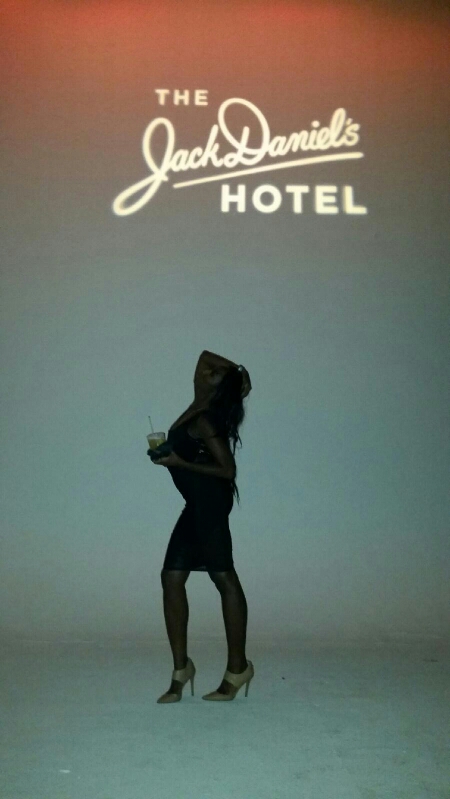 Drink freely, but drink responsibly