I just wanted to pass it for the next movie of Oceans 11 but really its the other way around. 41 Ocean right across the street from the Santa Monica beach and Pier is this beachfront lavish restaurant hotel.
I came here for a social event my friend Rachel from The McCordList (Check her out) was throwing and made myself comfortable at the bar with another friend Jessica. After getting off of work for a girls night out we were ready to let our hair down and drink up.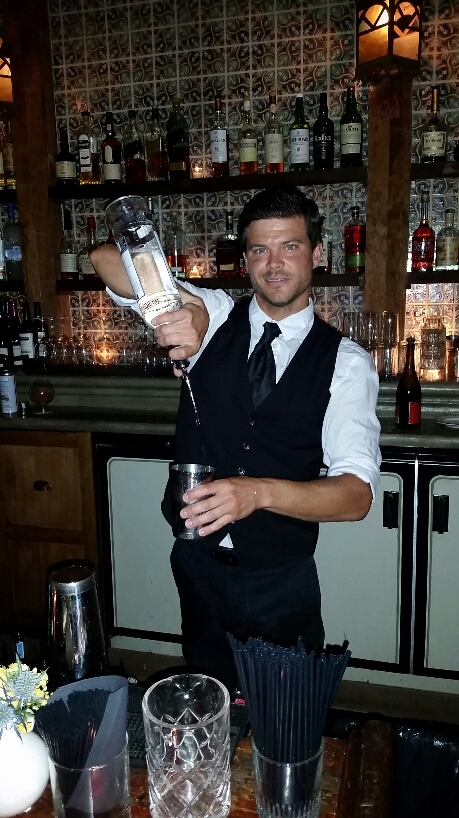 Oh well hello there handsome (Wink). Ladies if there is one thing I can admire about a bar are the hot bartenders, and this eyecandy was front and center. Daniel who has been working here for 1 yr (Fresh Meat) definitely has his own flare when it come to creating his own mixed drinks. "Whispers At Midnight" a blackerry martini wouldn't dare give up his secrets as to why its his specialty drink. Why dont you just whisper it in my ear since that must be the reason behind the name right?
Well maybe I'll take you up on that drink another time but I have my taste buds set on the Moscow Mule. Now I've found that this drink is only good if the bartender is hood at making it…which has been an ultimate disappointment thus far, but lets see what you've got.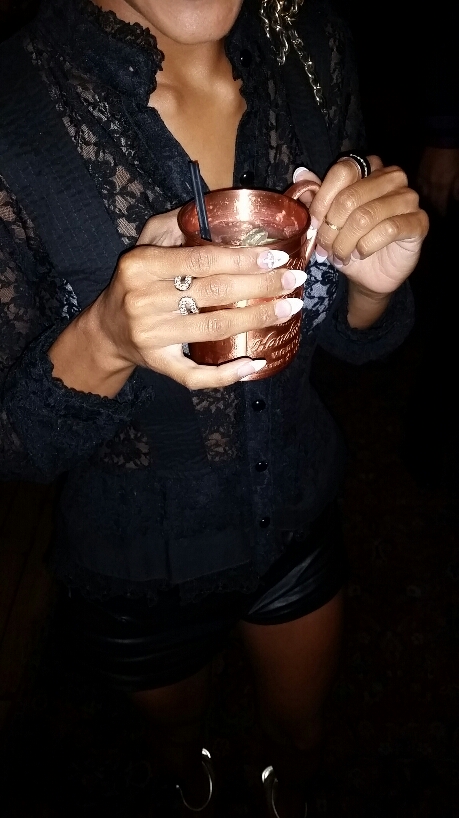 Guess I'm not the only one…are you cheating on me already?! I thought we had something special here…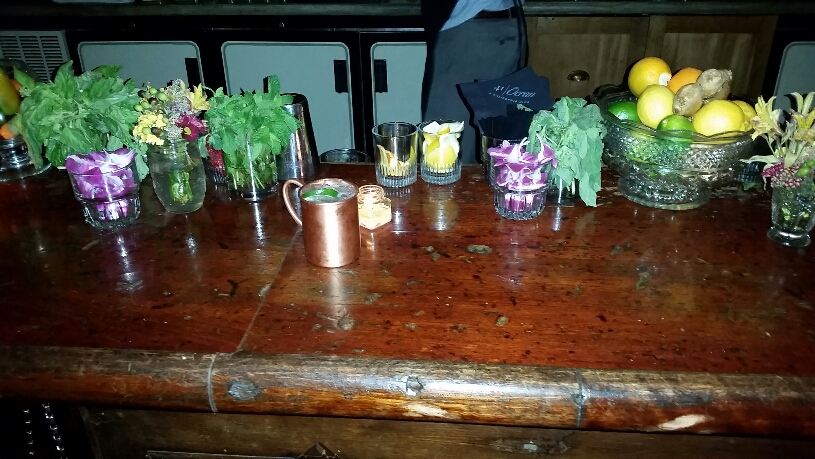 Why thank you! And I love the decor surrounding it so I forgive you. This by FAR is the best one Ive yet. I could taste the ginger beer a hint of alcohol that didnt make me fall over and the fresh lime juice. Coming from a prude it was 100% amazing!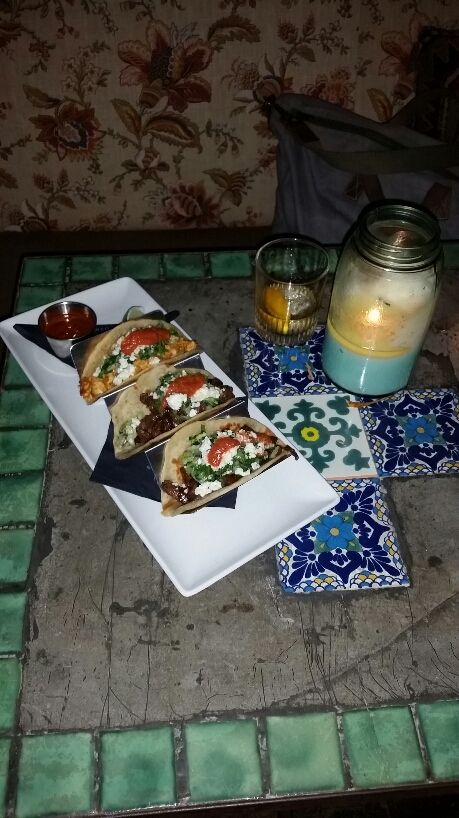 Like I said in my last review the food wasn't bad either in fact it was delicious. These tacos I nearly snagged from another patron who was just as hungry as I was but I got the better deal called Free . If you get lost in conversation no need for the awkwardness as there is a comedy show literally a foot away in the other room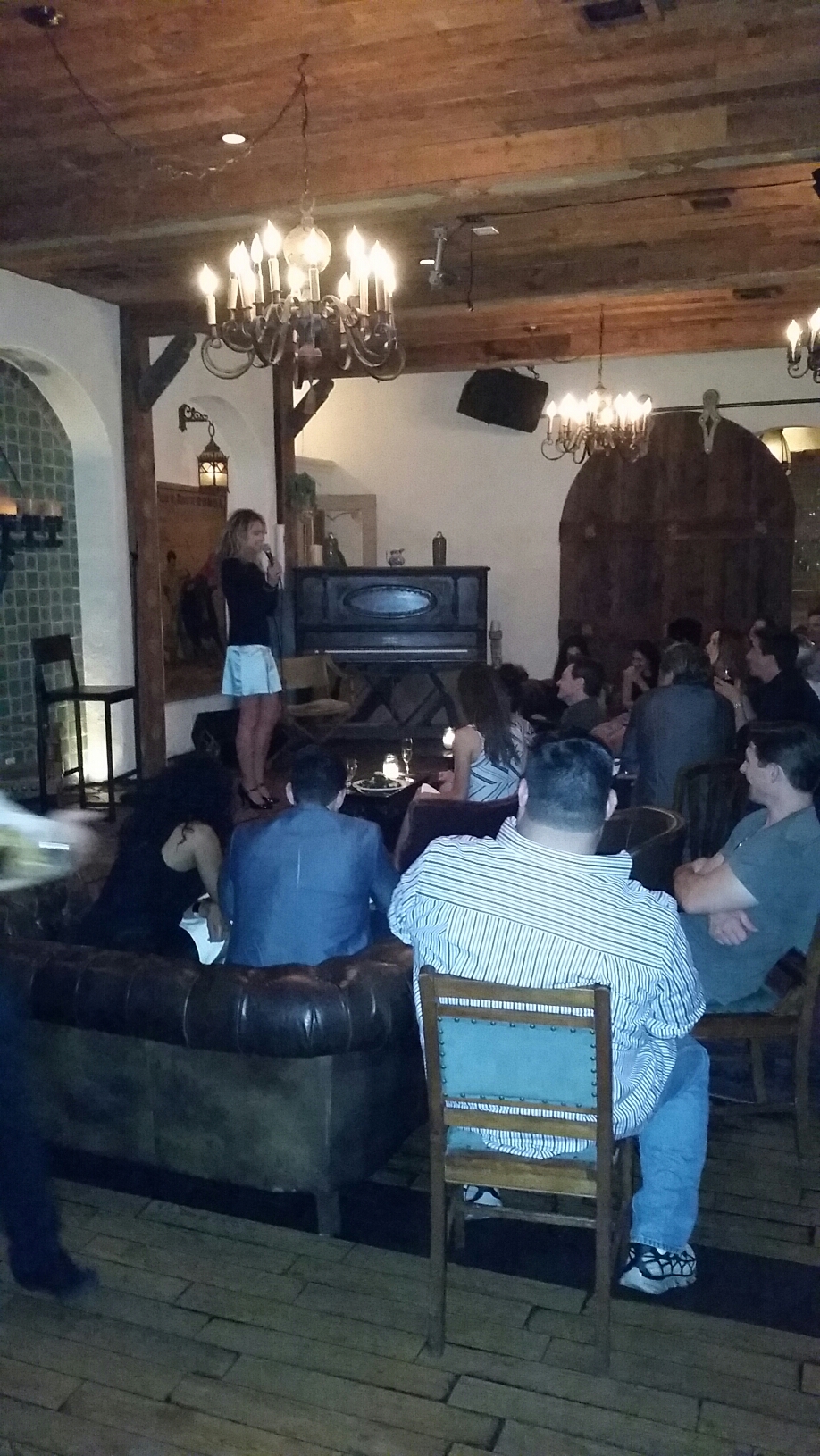 They're no Kings of Comedy or the Laugh Factory but I'm sure they're making their way towards that path. Well at the end of the night I can give this place a 10. Hot bartender, good food and great drinks! Daniels here 3 days out of the week so I'll be there for another one.
Xox
"Keep It Social"