There have been a few times in my short blogging career where I sometimes question my capabilities and courage as a blogger. It's normal; It's something that I'm very honest about without shame. While I'm ambitious, motivated and persistent, blogging can have its many set backs that makes me routinely strategize my next move. There are those who see an opportunity and respect it with the utmost integrity and then there are the opportunist that will go through every measure against the morals of their character. Myself, while I'll find the positive in almost every opportunity, I'll still respect the boundaries that are set into place; Then again, sometimes it's the risk that if passed up, I might lose a chance at an opportunity in the making.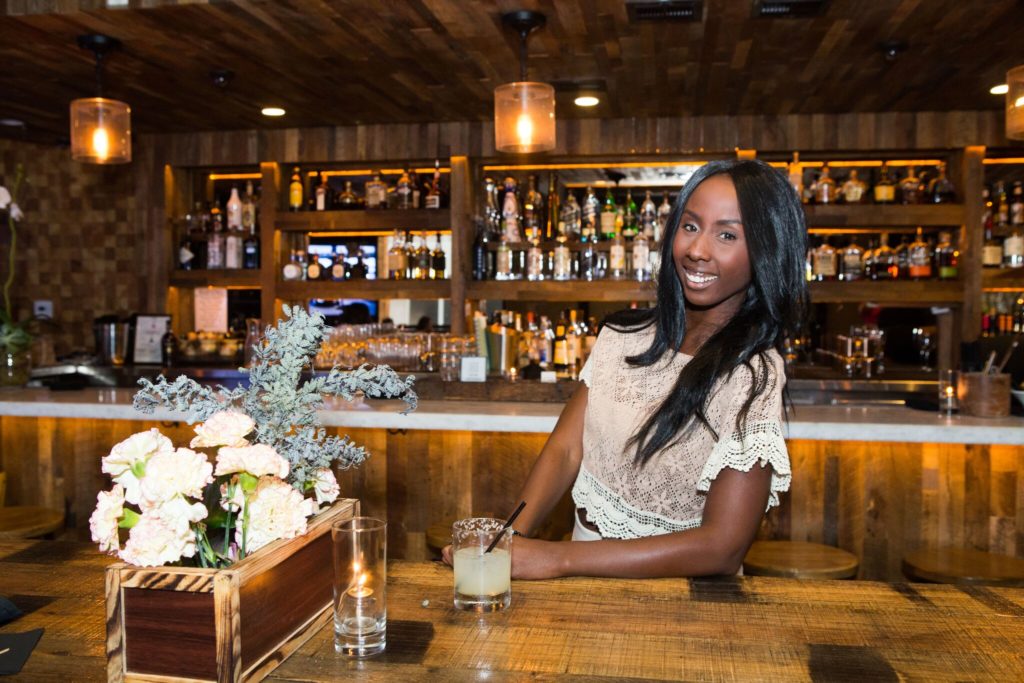 Photo Credit Sabrina Hill
Being affiliated with the Blogger Babes community, I've really developed an admiration for this community of women who inspire and help each other in their pursuit to self expression. There are meet-ups and gatherings that allows the women in this group to find ample ways in establishing themselves in the world of blogging; although diverse, many opportunities are presented to the women in this group allowing for ones successful purpose in their individual endeavors.
After receiving notice in regards to a campaign with Blogger Babes president, Heidi Nazarudin, and Uber, I immediately jumped at the chance for this given opportunity as she was looking for two bloggers to include into her photo shoot. I was thrilled to possibly be a part of something that was linked to actually collaborating with the royalty of blogging, but I was unable to find a direct email to respond to; so I put it off thinking there would come another chance such like this. Over the course of the next few days, it bothered me that this notice was sent to me directly and not in the midst of all other meet-ups where I'd have to sit on a waiting list for approval. There were no expectations of needing to have a minimum of followers or ranking on a popularity scale.
It was simply spending the evening with a few women who encourage each other through the same eagerness. I had to work that same day, but I had decided that I was just going to give it a shot and show up; whatever fear I had developed as my mind ran wild with thoughts of rejection, I had put them on the back burner and decided to rebel. The moment I got off work, I hit the freeway hoping to beat out the five o'clock rush hour in order to make it on the other side of town before anyone else. Typically in these types of instances, I like to be the first one there. Fashionably late has never been my cup of tea, and so I arrived an hour early. We were suppose to meet at The District By Hannah which is a swanky hot spot down the block from Robertson. I arrived right in the midst of happy hour where I grabbed a quick drink and appetizer as I waited. Anxiously, I waited for Heidi while at the same time nervous that I was crashing a party I didn't get an official confirmation to, but while time seemed to be moving slowly, I saw Heidi walk through the door.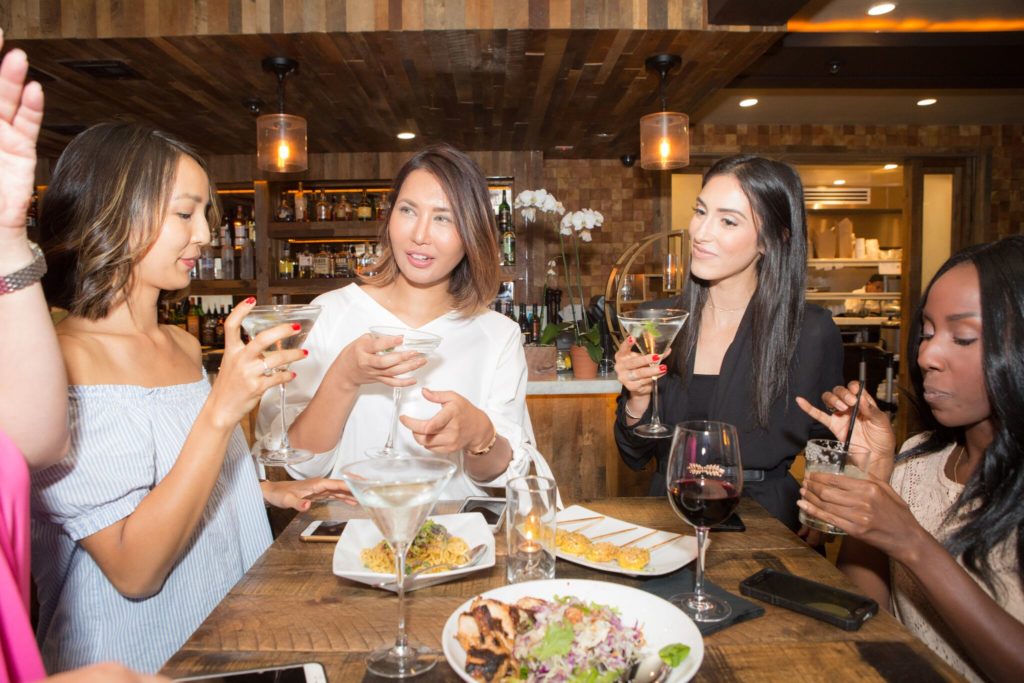 Photo Credit Sabrina Hill
Normally when you know of a person with such caliber and influence, that can be a bit intimidating at times, but with Heidi's genuine and humble demeanor, it makes it so easy to just simply be comfortable in my own skin. I don't feel as if I have to put on a facade just to compromise my personality amongst everyone else's. Once I explained to her that I had just shown up in hopes that she'd allow me to participate, she welcomed me with open arms. Two other women from the Blogger Babes community arrived and I was still happily drinking my margarita.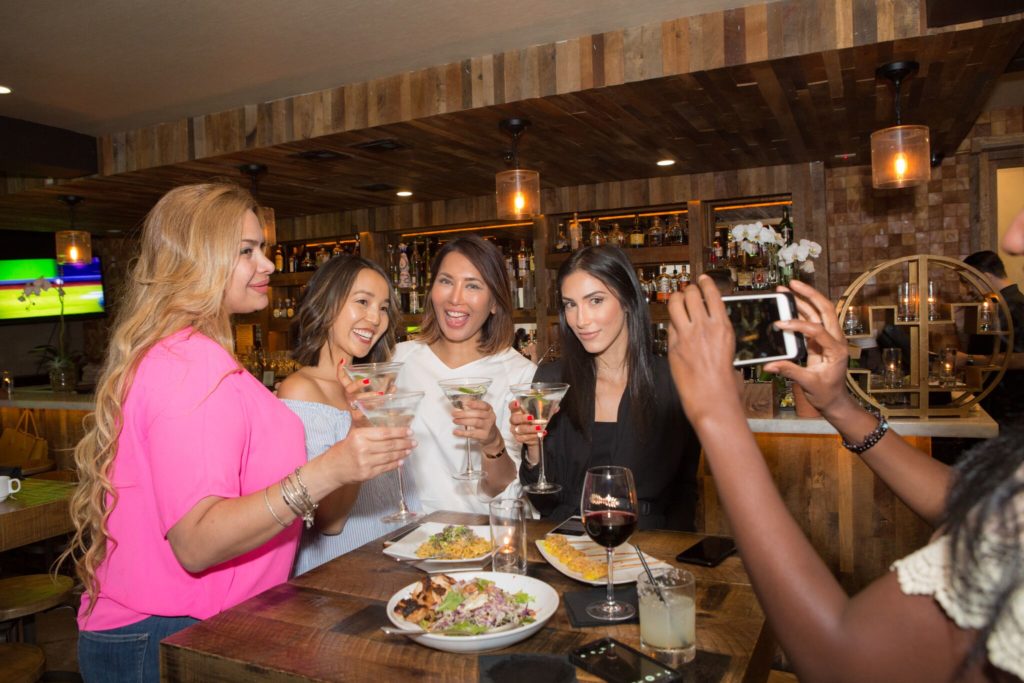 Photo Credit Sabrina Hill
Heidi was ready to order up food and drinks to create the perfect atmosphere, so I quickly sipped the last of my drink and ordered up another one while they were choosing options from the food menu. Photographer Sabrina Hill went right to positioning us for the best shots to represent the image that Heidi wanted to set. Trying to stage a candid moment without being too comfortable forgetting that we were still having photos taken of us was the funniest part, but I like to think of myself as the queen of candid like playing a part in a Colgate commercial.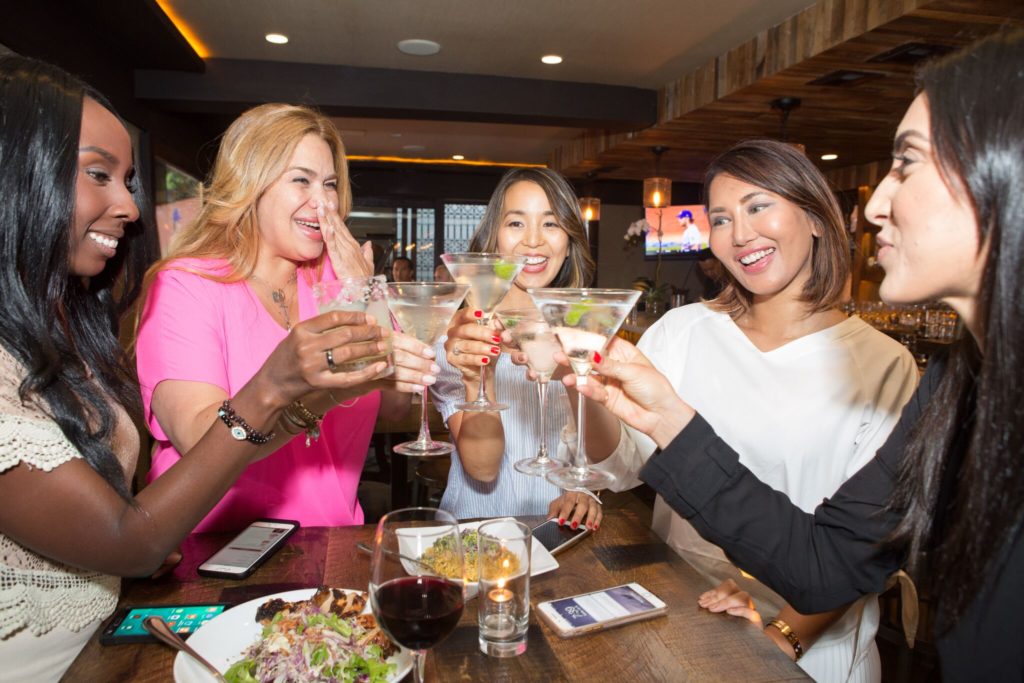 Photo Credit Sabrina Hill
What was suppose to be an hour long photo shoot, turned into an organic evening with a group of women just having a good time. Putting faces with the names of the women that I have often seen on the meetup group brought us even closer together as I found in conversation with one Blogger Babe, Kathy, the owner of Belair Mommie Blog. An amazing woman who has so much to strive for and a love for life as well as for her family. She was so open in giving me much needed advice and wisdom that I never thought to consider due to my persistence in maintaining an authentic appeal on social media.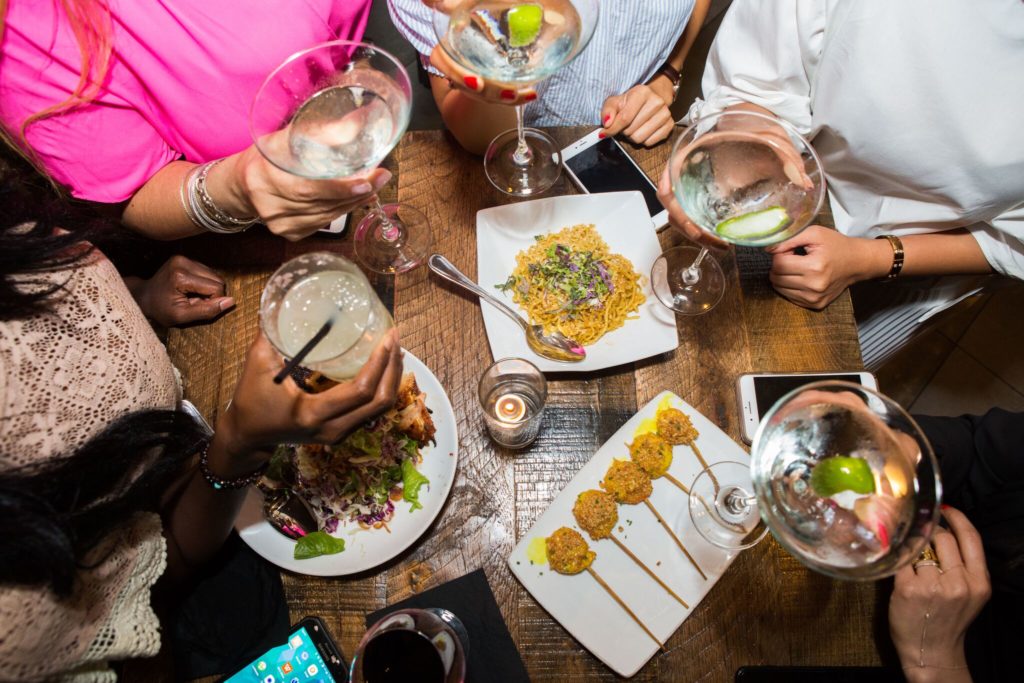 Photo Credit Sabrina Hill
After we finished our shoot, we just talked like any group of women would do over food and drinks. Our conversations flowed as if we had hung out with each other days on end. The food that was suppose to be props, we made sure not to let those plates go to waste. I had already eaten twice within the first hour and was a little annoyed with myself, but whatever little bit of room that I had left in my stomach, I made sure to grab a taste or two. Sabrina was nice enough to allow us our own personal photo shoot in any area that represented us, and leave it up to me, I started clearing space for my photo opt.
What I've taken out of this night was gratitude and appreciation for how far I've come and how much further I plan on going. Those that have helped me build my brand and love for blogging are just as much appreciated through my journey; and with that I thank each of these amazing women for being that positive influence that contributes to me continuing what I love.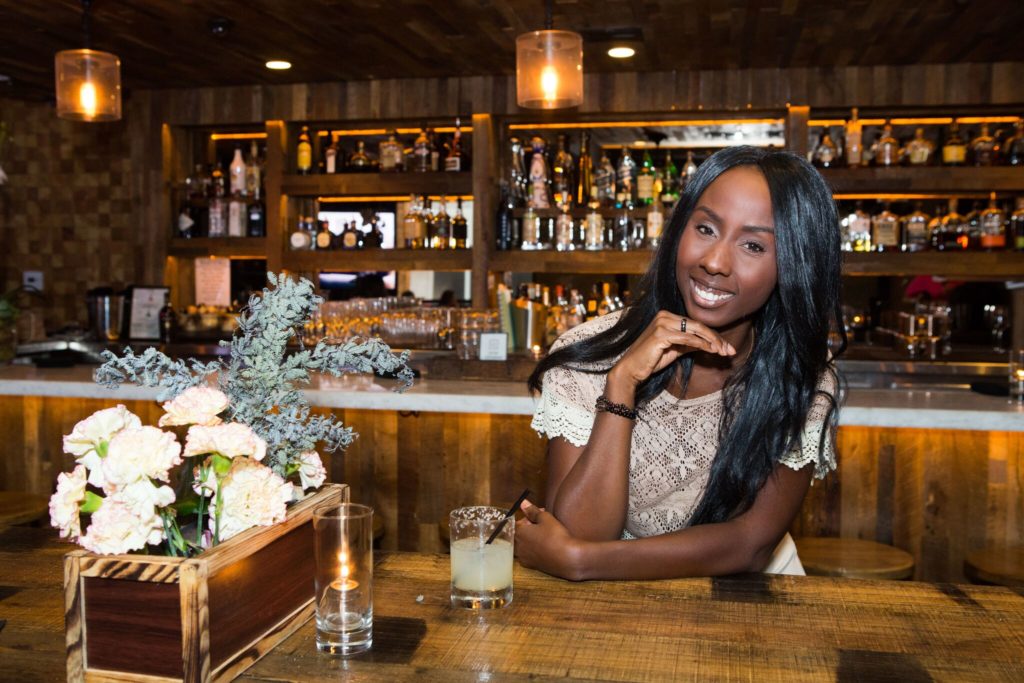 Photo Credit Sabrina Hill
xox
Thank you Heidi and Blogger Babes for this amazing contributed opportunity! Make sure to read up on Heidi's post about traveling with Uber!
Make sure to go check out and follow the lovely ladies of Blogger Babes!