Lynching, an extrajudicial punishment by an informal group that kills by way of a mob, especially hanging, for an alleged offense with or without a legal trial.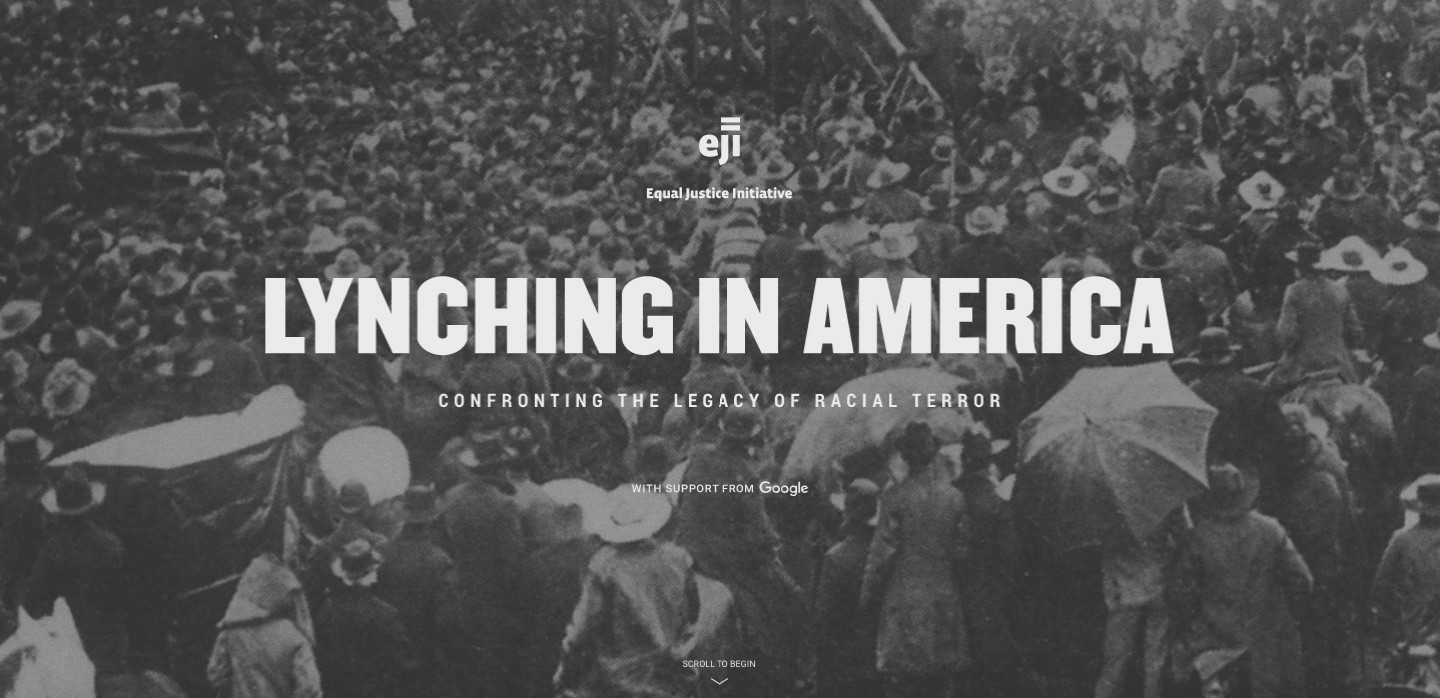 It's a topic that is not only haunting, painful and dehumanizing, but also regarded as something that no longer seems to exist as a current problem here in America. As a major topic of conversation, it still stands in debates connecting the past with our present, and the impact it has in our current times. Understanding the history of lynching seems to create a distance in the progression of racial tension, and yet the discussions become a learning curve for those who've created complexities in the realities that they just haven't encountered in body, mind and in spirit.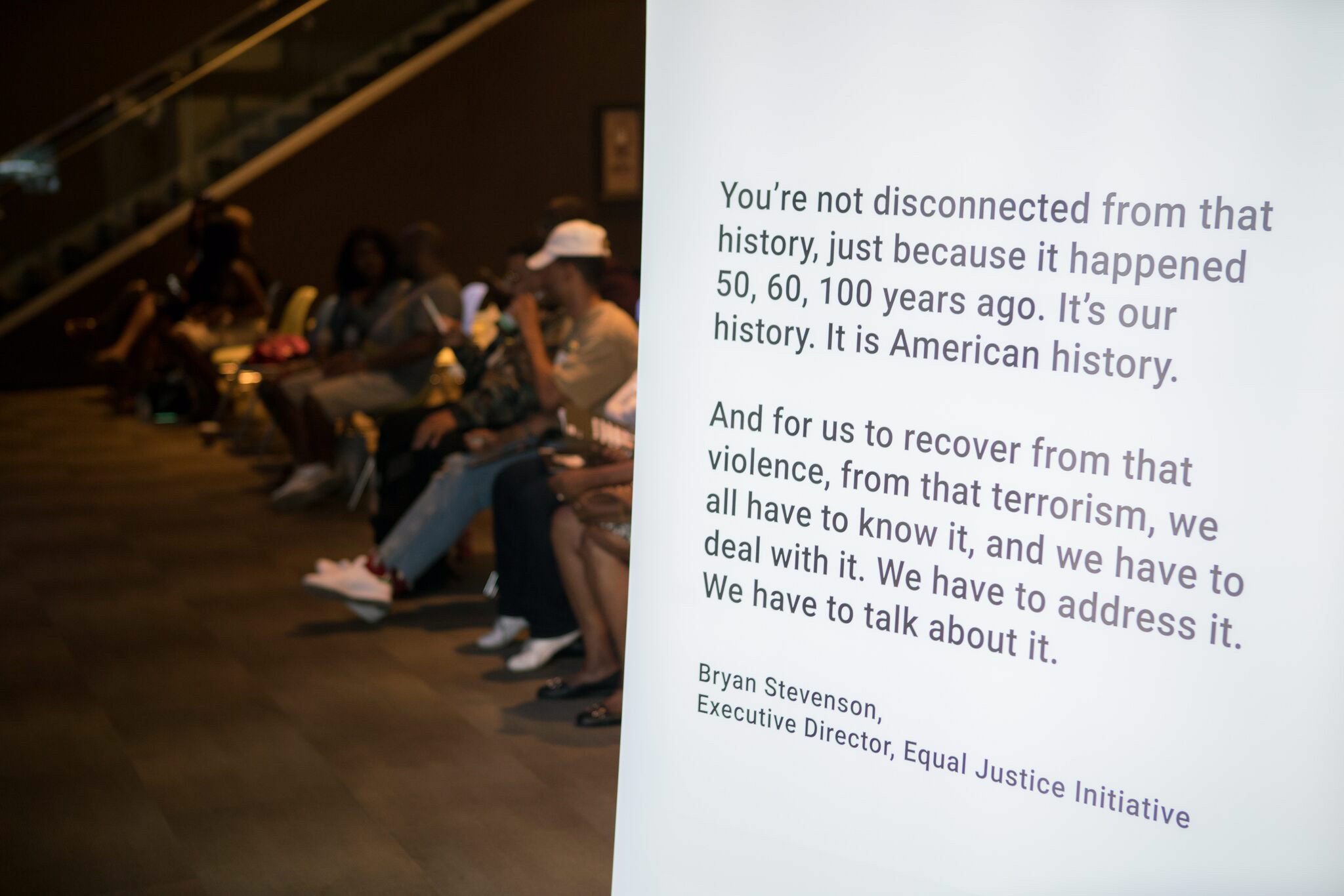 Photo credit: Jerome Shaw for Google
Finding a comprehensive balance through conversations in regards to issues that have never given people a sense of clarity and justice, has built a sense of resentment through filtered words. Words that are continuously contorted into aggressive exchanges that are just not being heard. Words that are perceived as dwelling and holding onto a past that was never given a proper burial. As if a corpse is to only decompose into the bare ground for the earth to devour whole without being claimed by their loved ones; only to be forgotten because the response to "get over it" seems to fit the lack of humanity and empathy for those who are Anti black voices.
"All lives Matter" when it's convenient to be worried. "All lives Matter" as long as that life pertains to your heartache. "All lives Matter" as long as it's something worth remembering, but in the case of lynching in America, these black lives that are a part of all lives never mattered at all.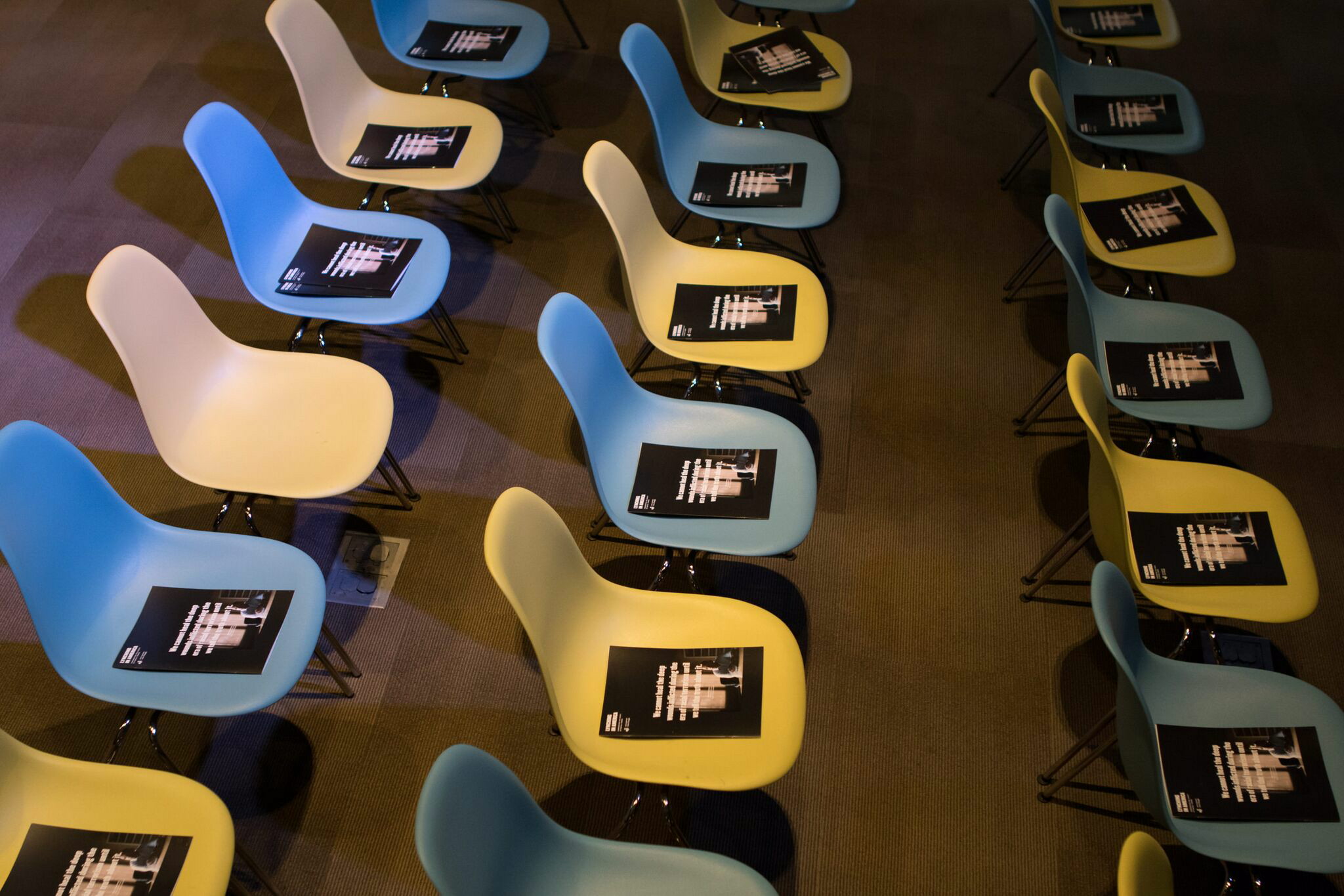 Photo credit: Jerome Shaw for Google
Last week, I was invited to a Google and EJI, Equal Justice Initiative, special previewing for the launch of Lynching in America,  with spokes people, Bryan Stevenson, founder and Executive Director of Equal Justice Initiative; Justin Steele, Principal of Google.org; and Nick Carbonaro, Project Creative Lead at Google.  A website specifically designed for a more hands-on approach that allows you to guide yourself through resources of history involving data, Uprooted documentaries and audio from the descendants of victims that were left unrecognized. Stories that brought me to tears as I watched a woman hugging the tree from which her great-grandfather was hung from so many years ago.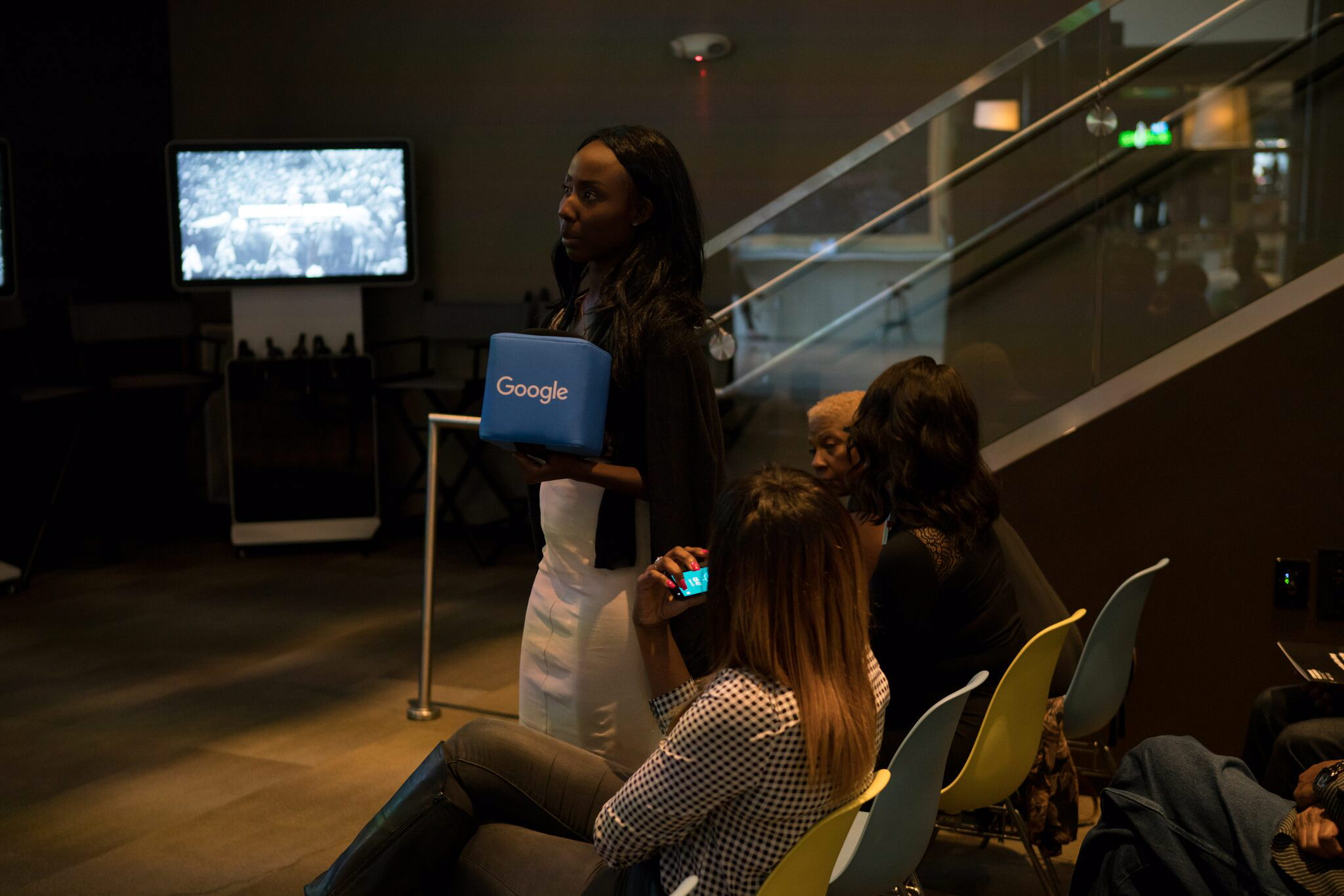 Photo credit: Jerome Shaw for Google
We were able to engage with a Q&A to see how we can further contribute to expanding a better sense of knowledge for others as well as our own. To involve this knowledge into the same educational system that deprived us for so long as well as diverted many from a truth unknown. We were given the opportunity to use the site being able to locate lynching that might have been closer to our family history. It was an impact that I wasn't quite prepared for considering that this type of information has not been fully put into place for our emotional ease.
In support, Google.org helped to fund Equal Justice Initiative with a $1 million grant to leverage their Museum, From Enslavement to Mass Incarceration, as well as its Memorial to Peace and Justice. Google.org will also donate another $1 million to EJI to support its racial justice work in addition to helping bring a national memorial to lynching victims in Montgomery, Alabama opening in 2018.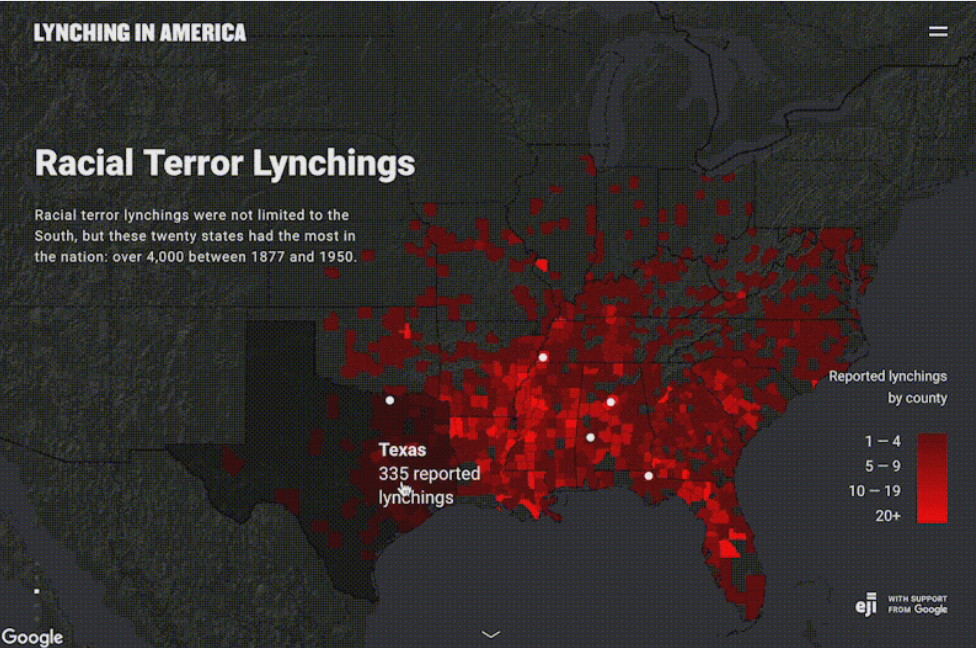 A digital interactive map where you can view the site of racial terrorism on black people and see the stories that link to that terror.
This incredible digital platform is for shedding an even brighter light that many have tried to attempt in doing while falling on deaf ears. Acknowledging that history was never written for poc, but only for the conveniences of our original terrorist and like minded individuals. That stating to "get over it" doesn't make our history disappear. The phrase "educate yourself" is so commonly used by the very same individuals who don't want to be educated outside of their manipulated knowledge and will selectively choose to what is worth broadening their sense of education. Those same people that misuse the term terrorism and racism towards another group only to divert from a history they so blatantly don't want to accept. Lynching in America will not only provide a sense of understanding through confrontation, but it will also enable those to dig deeper past a re-written version of historical truth.