Fashion Week in LA tends to be a hit or miss. During the time where up incoming designers present their curated designs and fashion trends, while recycling a more updated appeal, we hope to come across fresh new looks that will intrigue our interest; it all depends on the preference for what people will find inspiring. While we expect for the next new wave of innovators to deliver a collection of pieces that we have yet to see in fashion, sometimes shows just end up being for our mere entertainment. Though I find that many showcases have been just another circus act within the organization, there are still those who have seemingly proven the worth of Los Angeles finding its way on the fashion map amongst the circle of the big four. So I introduce to you the young and talented designers Jonathan Marc Stein and Matt Sarafa, also known as MJS x JMS.
These two collaborative designers decided to showcase their work to the lucky guest who attended their 2019 Autumn/Winter MJS x JMS show this past week. After receiving an invite, I immediately responded in hopes that I could take a break from my persistent hiatus. Being that it was perfect timing for a well overdue Fashion Friday, I contacted my stunning friend Nneka Ibeabuchi and marked us down as talent and media.
MJS x JMS media check-in started at 4:30 but there was still a time gap in-between the time that Nneka would do the step and repeat. So we decided to grab something to eat while we waited. Because we were the first two to check our names off the list, we were given first dibs to find seating amongst the reserved which was already limited. Looking past the staircase, I noticed the staff still setting up, but I had figured it was the area specifically for the two designers and their models. Right as soon as security allowed us to make our way in past the anxious crowd of people arriving, we marked our seats with our purses and made our way to the red carpet. The red carpet was packed with photographers awaiting celebrity arrivals. After Nneka had done a couple of interviews with a few photo shots in the process, we made our way up the stairs which ended up being open to all guest. We were treated to a charcuterie board that had been decked out on two tables followed with an open bar. The drinks were superb; I had three of them before the show had even begun. Trays of hors d'oeuvres were being passed around by caterers Jack Mclaughin and Sergio Gomez while My Mo Mochi offered different flavors of mocha ice cream.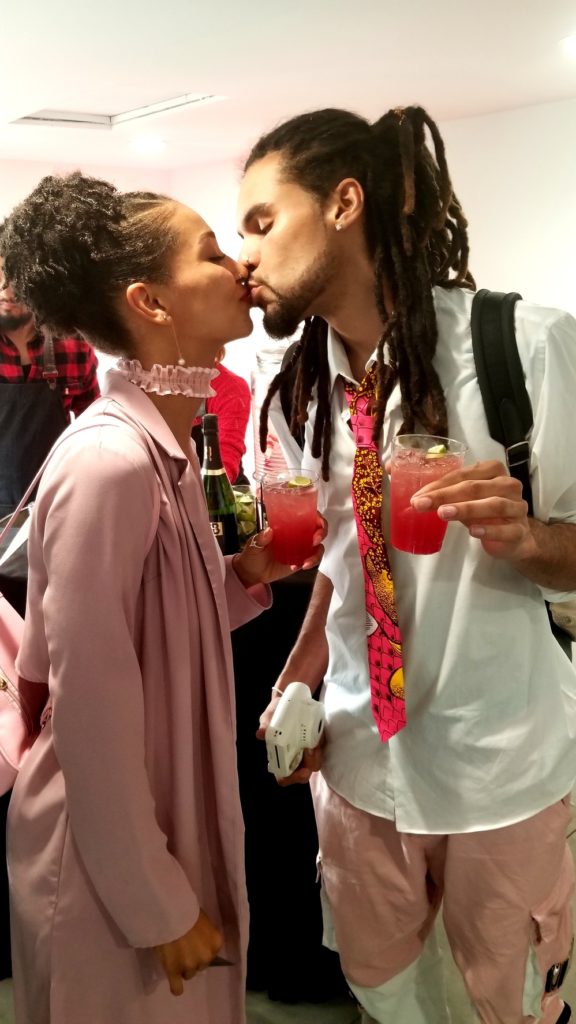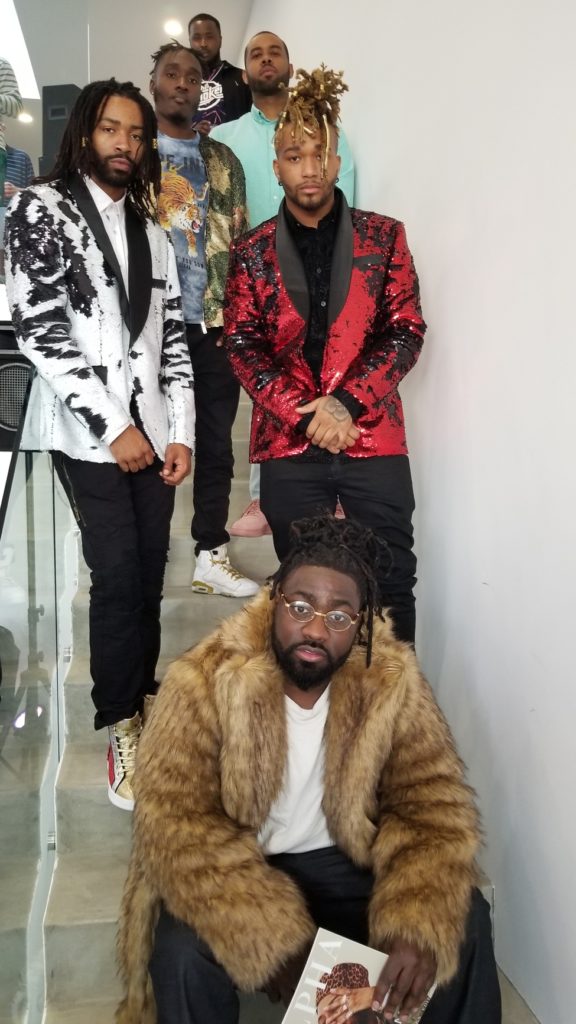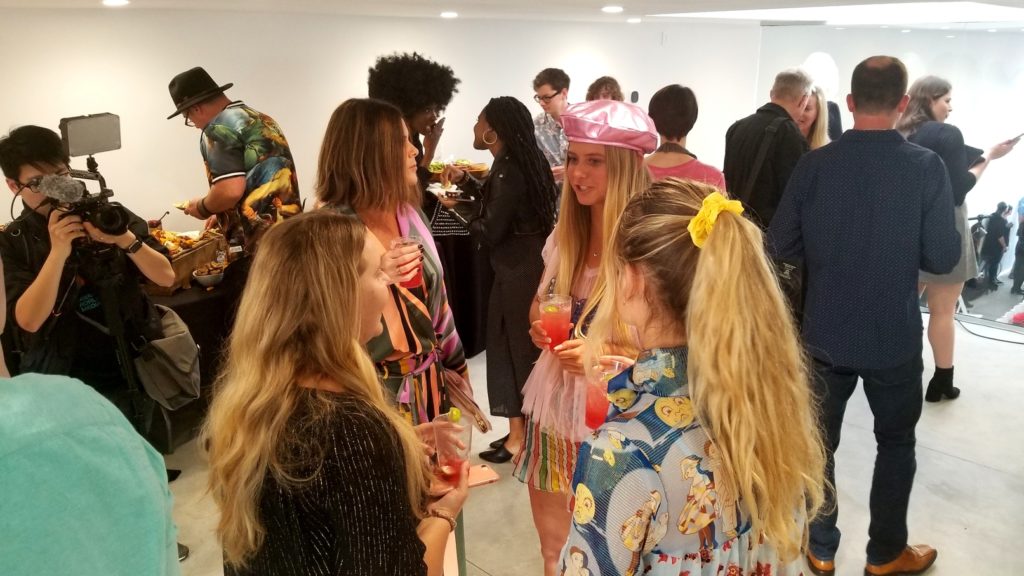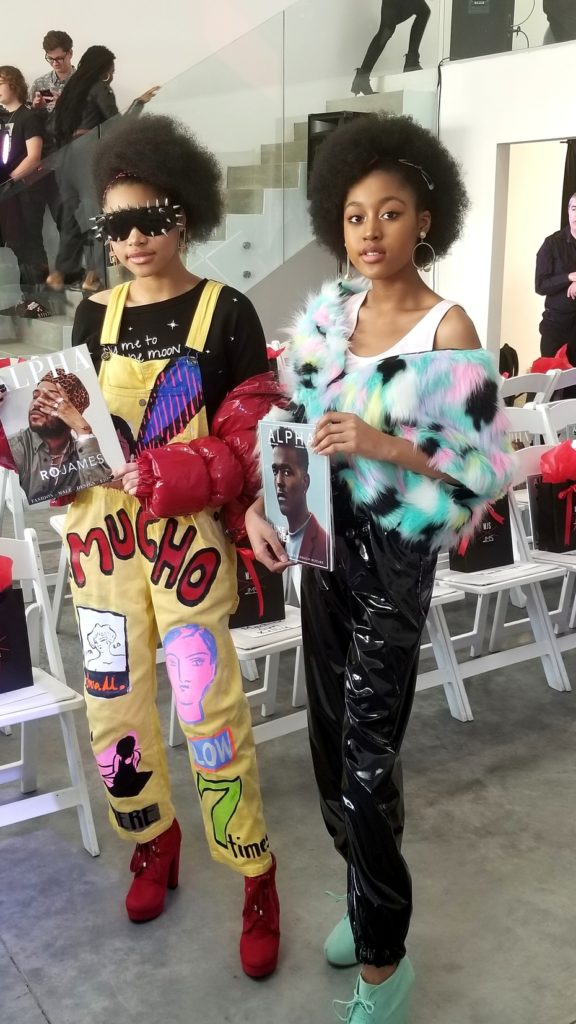 Every guest in the building arrived with fashion on their minds as they made sure to make a fashion statement for being some of the best dressed in the city. While being able to stand out in a crowd, their sense of styles expressed that they took this evening seriously and with much anticipation for the MJS x JMS fashion show.
After mingling with some influential guest, we were asked to either stand or take our seats as the show was about to begin. Nneka and I made sure to grab our seats in hopes that no one had moved our stuff. Guest were still arriving at the ticking our of the show to start, and whatever standing room there was left, staff coordinators insisted that the limited amount of space be filled for all sets of eyes to be focused on the runway. We were in the second row but the runway formed a U reminding me of the walk-through I had done when I was an event coordinator years ago. This type of coordination allowed for all show attendees to get a good look at the intricate details of the clothing.
I was impressed by these two young talented designers who have been making a long list of credentials for themselves at such a young age. Even more so, I admired their thorough dedication and work ethics through the execution in their line of MJS x JMS clothing; nothing in comparison to slapping on a few items from a craft store and then referring to it as couture or fashion. Their pieces showed ambition. I admired their workmanship and tenacity in making sure to live up to the titles of being designers which tends to be taken lightly among many in this city. Granted everyone has a hope and a dream to obtain the desire of becoming everything that they imagine, but many tend to do the bare minimum while taking the credit that people have poured their blood, sweat and tears into. While fashion royalty would have had a conniption fit if anyone were to walk on the same runway as a model during a show, I can actually appreciate the consistencies from the stories that were being told. They're young, they're fabulous and they're making moves!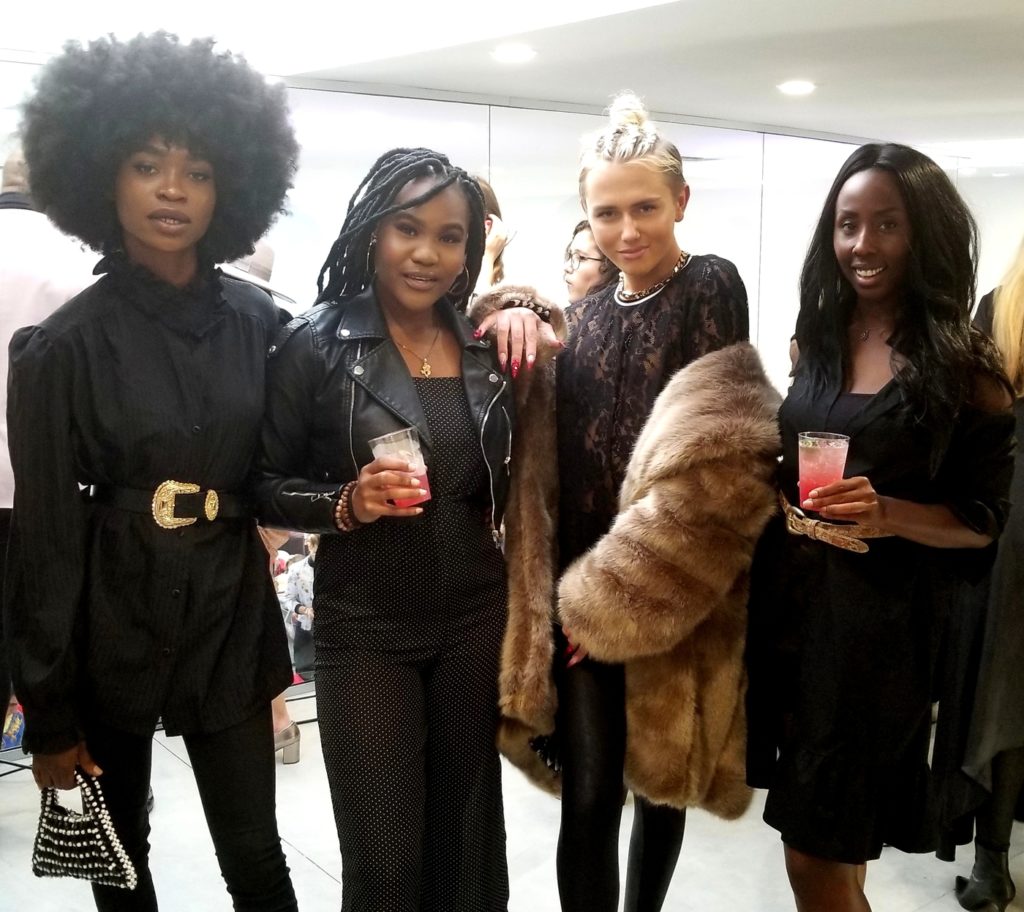 Yaaaas hunty with them nails and fur coat! You shut it down!?
xox
Thank you Kelly PR!
Here's a few looks from their collaborative line of fashion!