Anyone who knows me knows that I love a good event. In fact, I live for them. If there is ever an event that I am unable to attend or simply did not want to take the risk in crashing due to not getting back a confirming response to my attendance, I become just a little bit bitter hoping that the night will just speed up to the next morning. Most times events are held in venues that are specifically designed and catered to the traditional routines of private parties and social gatherings. These notable venues are popularized by the exposure of celebrity spottings, seasonal gatherings or the media coverage that you would have wished to see with your own two eyes. So it would make sense that GearBoxLA had its grand opening revealing the new stunning venue to add onto the Hollywood map. There's a change in scenery, a new visualization of space and another option from all the rest; there could never be enough choices to pick from.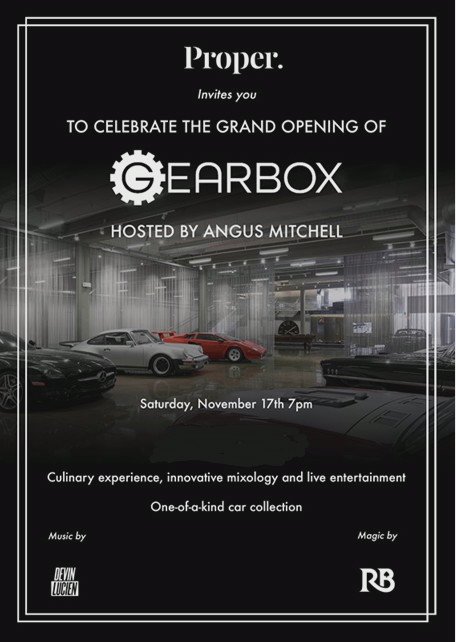 I received an invite to the grand opening of an exclusive venue used to house some of the most glamorous and rarest collectable cars. In a 13,000 sqft of space, this venue is opening up its garage doors for the demanding interest in high end photography, filming and some of the most talked about parties thrown in this lavish structure with more amenities to be offered at GearBoxLA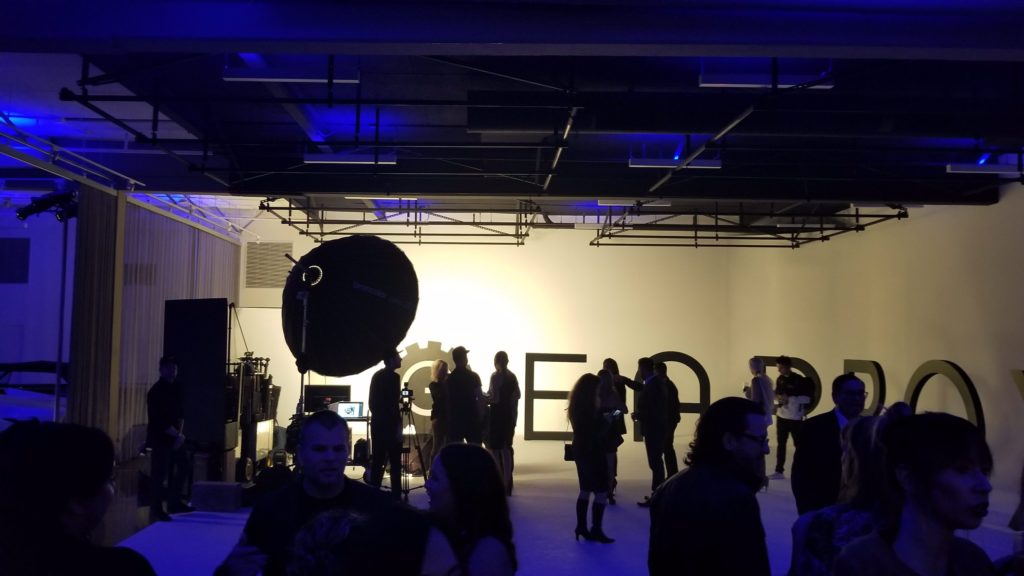 The GearBoxLA event started at the regular time of 7 p.m. in the evening where RSVP was mandatory for an entrance. The requested dress code was cocktail hour and valet parking would be presented upon our arrivals. Initially, I had RSVPD for two, but unfortunately, my guest was unable to attend so I decided to attend by myself. Don't be fooled by my name though, while I can be as social as I appear to be, I can also be just as socially awkward or introverted, so I had to make myself go. Typically, events are held closer to the Hollywood area, sometimes even in our own backyards, but this evening was a little bit further than I was use to; Van Nuys. A half an hour drive out of the city and I didn't know what to expect, but I put on a Black dress and drove out to the location in hopes that everything that had been mentioned on the invite would live up to its expectations. On a narrow street in what looked as if being a mix of a residential apartment area, industrial  and studio surroundings as well as a modernized restaurant, stood out the GearBoxLA. Traffic had shown that everyone was going to be in attendance and parking in itself was less than possible to find. We all know how I feel about valet, so I chose to find limited parking on the other side of the block near the apartments.
I walked fast in the dark not familiar with the community of people and made my way into the venue in enough time to check-in and observe my surroundings. As I entered, two women were dressed in futuristic costumes like I have seen in past runway shows for Furne One. The place was packed with some of the many prestigious and trend setting individuals who came from all parts of Los Angeles in order to take a glimpse at the new space. To say that this venue was quite possibly one of the best venues I've seen would be an understatement. It was a luxury garage, an office space, a photography studio, a bar and lounge and a rooftop comfort zone and could even go as far as being a live in home.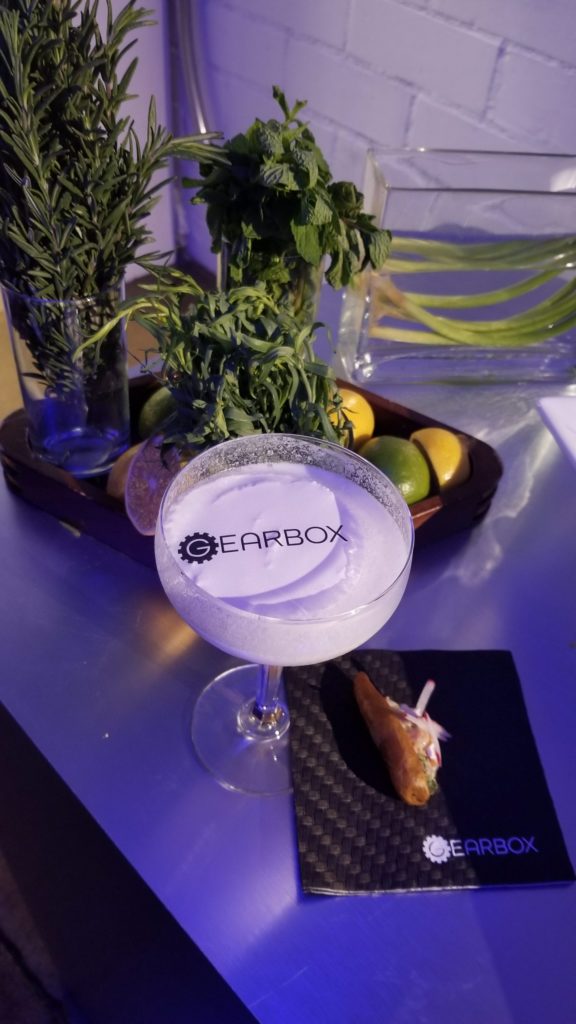 Trays of hors d'oeuvres were being passed around by beautiful models but I grabbed the first cocktail I saw before I even needed to make my way over to the bar where mixologist were whipping up an array of cocktails. Hosted by Angus Mitchell, the product of the legendary Paul Mitchell and a a formal introduction of the night's event was opened up by the co-founder of Paul Mitchell along with other accomplishments, John Paul Dejoria; they did not disappoint with the ambiance. People that oozed with sophistication and elegance, a few faces I even recognized unexpectedly, showed up to hobnob with the Hollywood elite over the taste of culinary bites, delicious drinks and conversations. A few performances caught the attention of the crowd as a woman spun around in a cry wheel to the music of a woman playing the violin on the staircase. Again, this reminded me of the Furne One performances that opened the shows for LA fashion week at Vibiana.
As the night went on I grabbed a few more cocktails with the taste of marshmallows and pineapple and mingled with a few other guest shooting pool. The evening was relaxing and yet still vibrant from all the many faces in the room. Definitely a more toned down evening from all the chaos from earlier in the week, but we'll worth leaving the house for.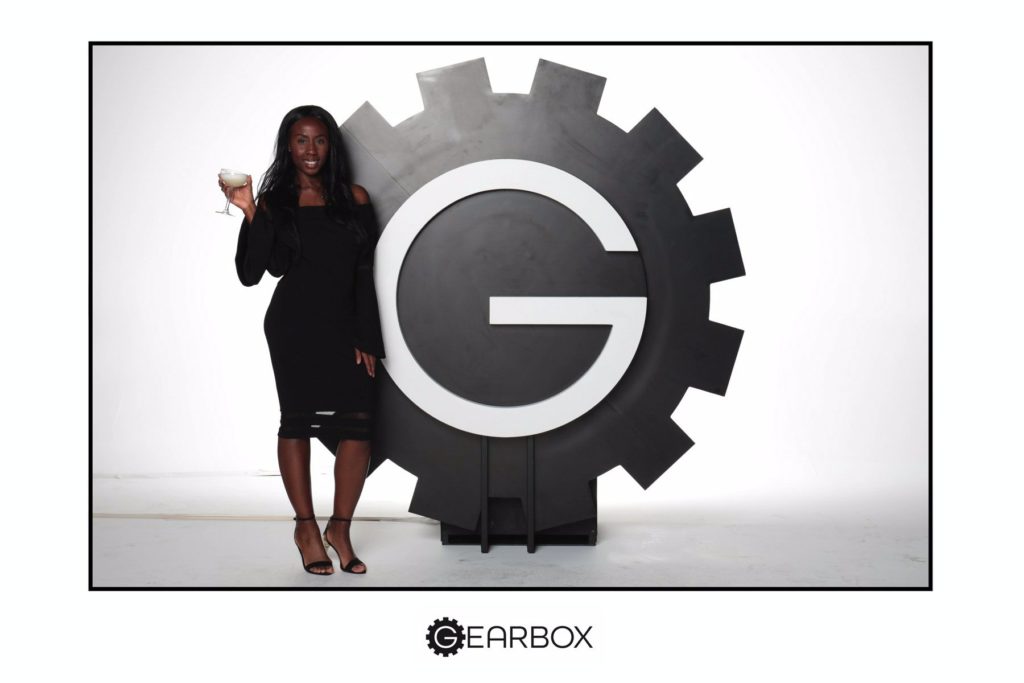 xox