I make it no secret that I'm strictly on a devoted path of ambition and willpower. I don't allow anyone to deter my course or distract my vision from the light at the end of my tunnel, but there will always come moments, that while my inner strength to keep moving forward allows me to maintain my drive, it will not prevent the inevitability of this thing called life.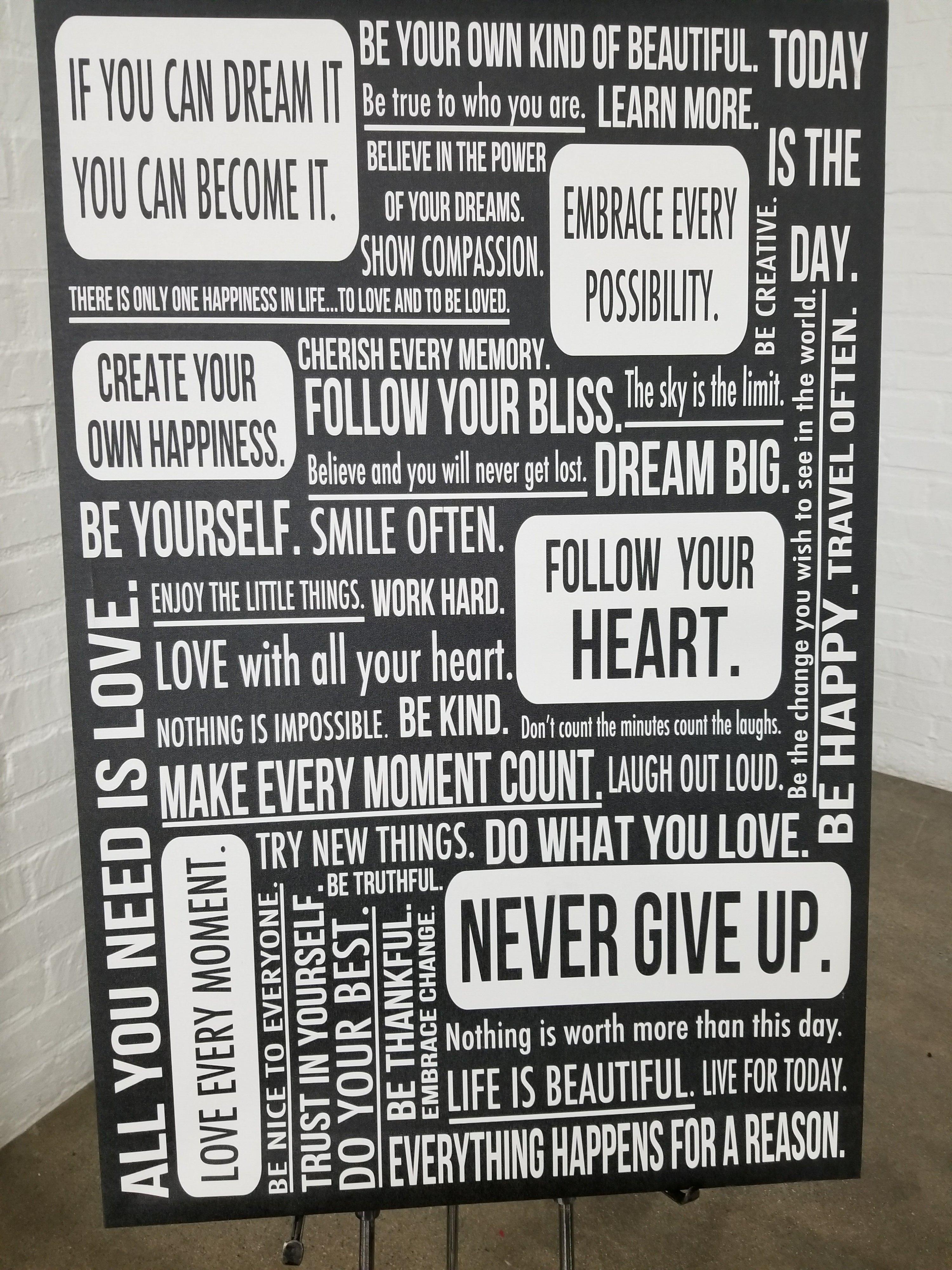 While the idea of finding success on our own is not necessarily impossible, it is vital that we have some sort of a positive influence from those around us while staying self-motivated independently. Having that sense of support is not only reassuring that we're not in this alone, but also that we don't have to carry so much weight on our shoulders throughout our trials and errors by ourselves.
Since becoming a Blogger Babe, I have found my want and desire in being a part of a positive community of women all working together to achieving an ultimate goal. That goal in seeing other women succeed.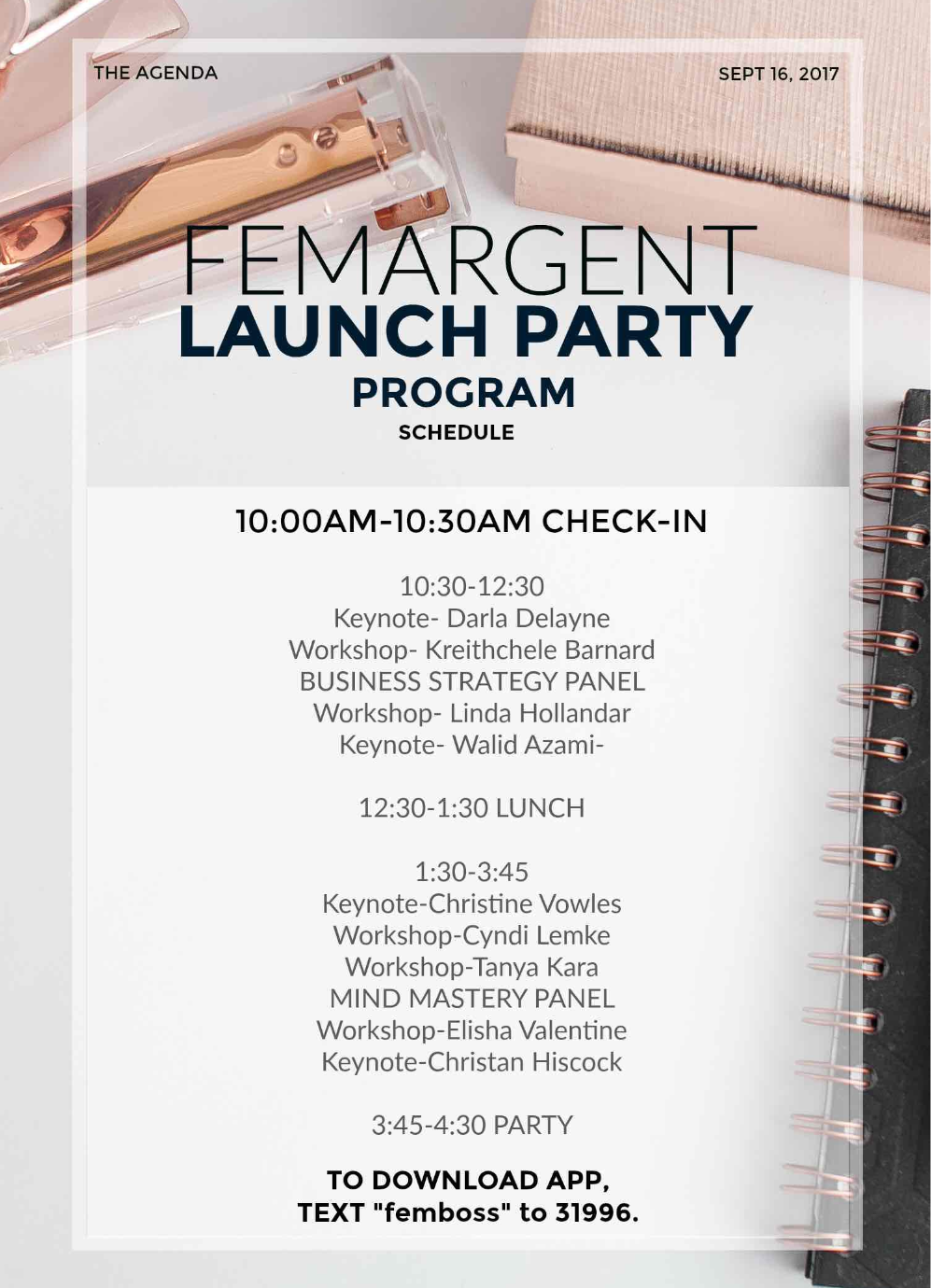 In our routine emails, my attention was grabbed by a particular workshop and launch party event introducing a new app for the entrepreneurial woman looking to collaborate with other like minded women.
Normally, I don't do too well with workshops and seminars. I feel that at times, people give a misleading trial run while gloating on the superficiality of success in their own lives, but this event was different. I wanted to see, hear and know what it was all about.
The event allowed Blogger Babes a discounted price to purchase tickets to both the workshop and the after party, and I was all in. After corresponding with the founder of the app, Cholee, I made sure to lock in the date into my calendar and wait for further updates of the exact location.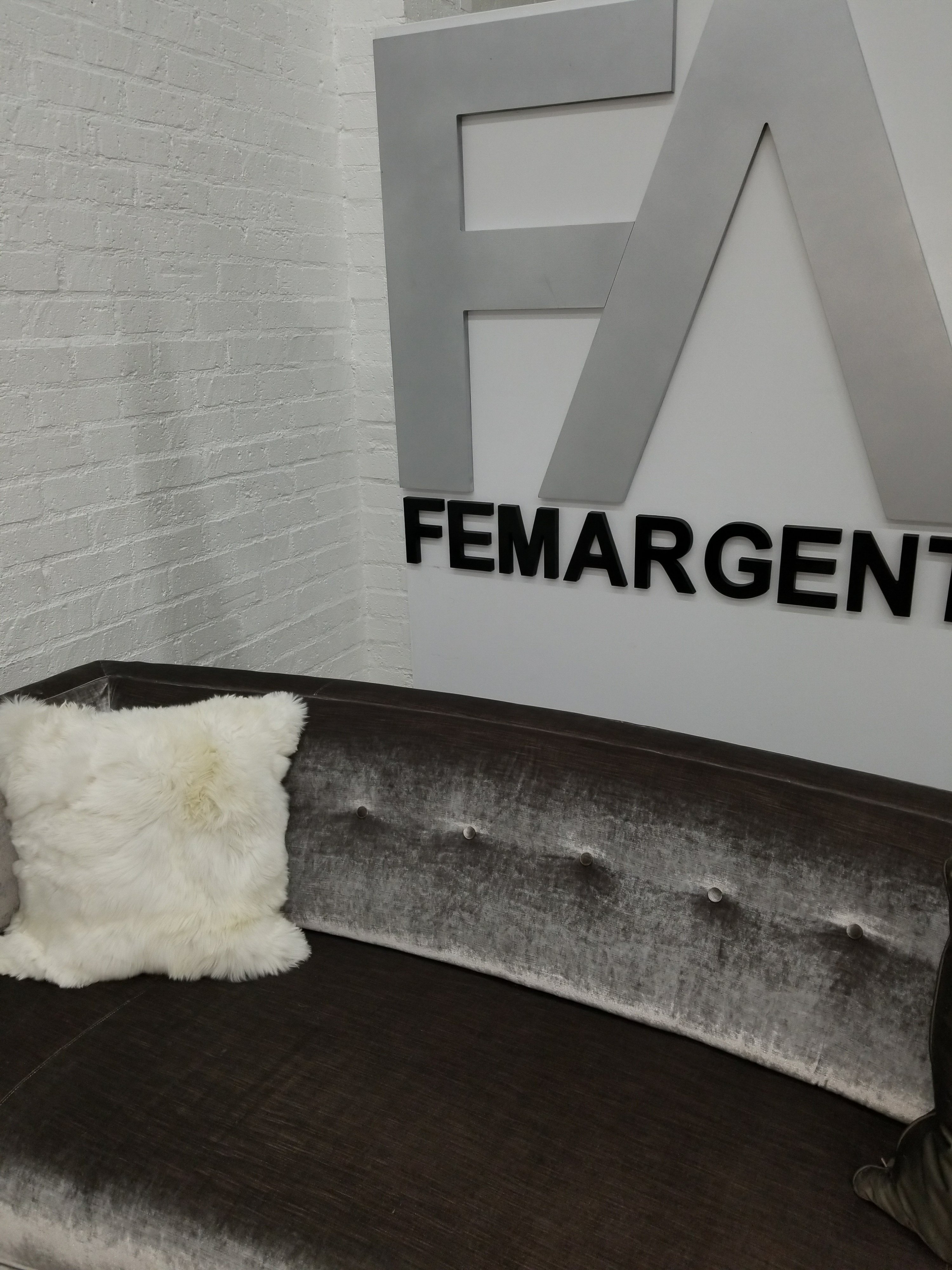 Femargent is the next leading mobile app connecting passionate driven women like myself, while also creating the strong movement of women empowerment. The stance of women empowering each other in order to encourage growth, knowledge and strength in numbers while also creating a repetition within our economic goals.
Come to the official day of the workshop, I made sure to get there bright and early with the day started at 10 a.m in the morning. Parking was a bit tight, but I knew my day would forever be altered the moment I found myself in a tight parallel squeeze. Inching to and from in the spot I found myself oddly stuck in, a young woman on her way to the same event stopped to direct me on how I could get myself out of my awkward position. Because she was on a personal mission, she made sure to make note that if she didn't see me inside in the next few minutes, she would come right back to check on me. Right after, the owner of the moving truck was nice enough to move his truck up a little so that I may have enough room to park my car at ease.
Once inside, I saw the young woman, Geummy, and the driver of the truck. Just by their kind gestures, I knew that this room was not only filled with people who all had a purpose in becoming successful, but they also embodied exactly what the app pertains to being which is a camaraderie between people for brighter opportunities.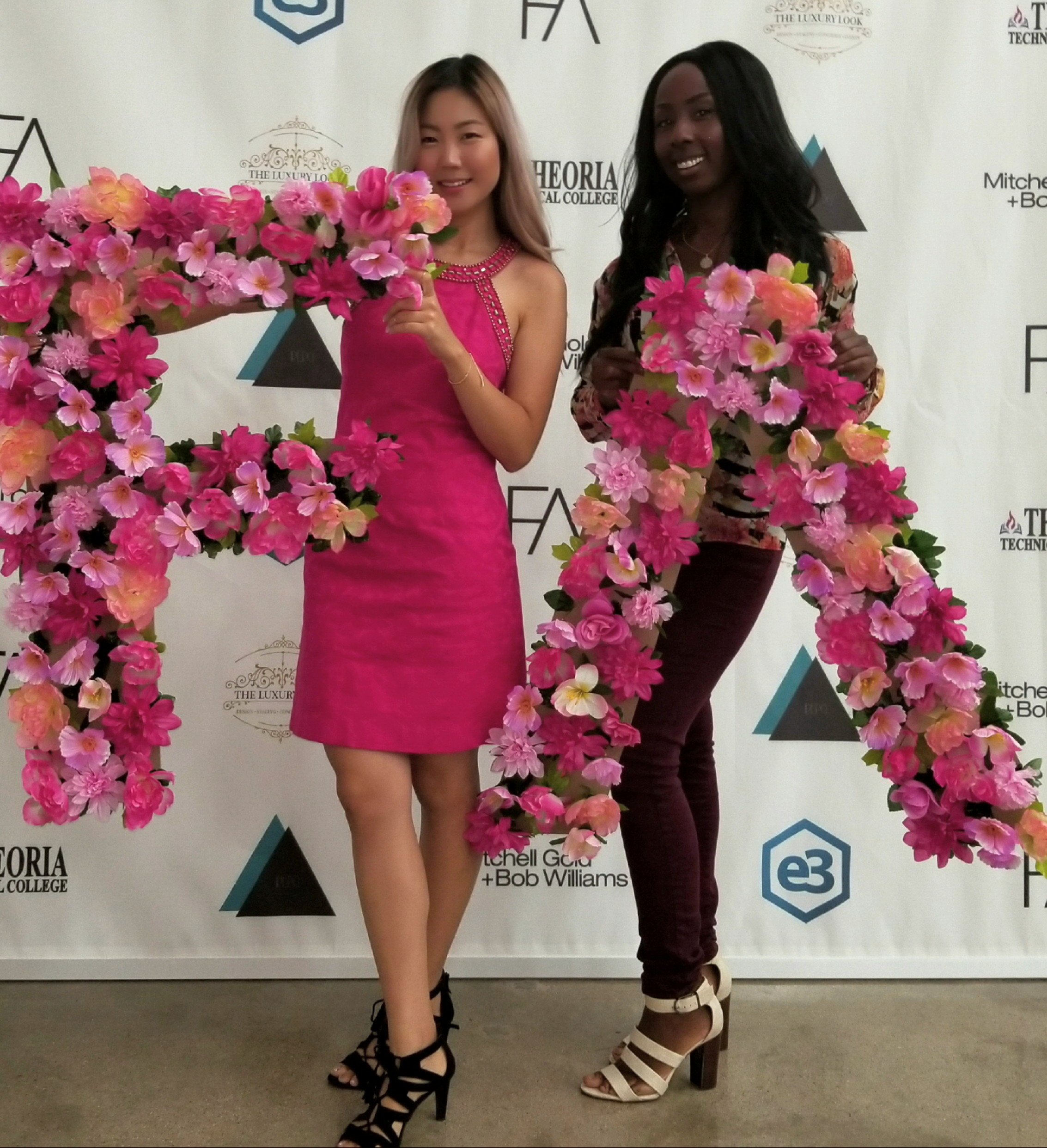 Geummy and myself
Geummy, who is like a perfect world of cotton candy and unicorns, was genuinely consistent. We immediately exchanged contacts and information while also networking with the rest of the room, but it was that immediate attachment where we never pushed one another aside to find a bigger opportunity in meeting someone else.
Her personality was exactly what I was drawn to because she carried the same traits that I do when in a lively social environment. I consider myself like a puppy outside of its cage and while observing her mannerisms, we were so very similar.
More women started flocking to one another and then I found myself amongst some pretty amazing people all in one room. Angela, a mommy and lifestyle blogger of The Pinky Project , was just as magnetic who introduced herself with the brightest smile that would make any introvert comfortable and then from there we met the gorgeous creative artist from Canada, Caedance. While waiting to sign in, I walked around the venue of the Hubble Studio. It was a perfect space with fluffy decor that reminded me of the Vanity Fair creative space that would be heavenly for any working woman who's inspired in getting work done.
After Angela mentioned that she was heading towards the front to check-in, I soon followed after not realizing that the venue was filling up. We were handed a cute gift bag and I went to place my items down on a seat in front of the panel stage once it was starting to begin.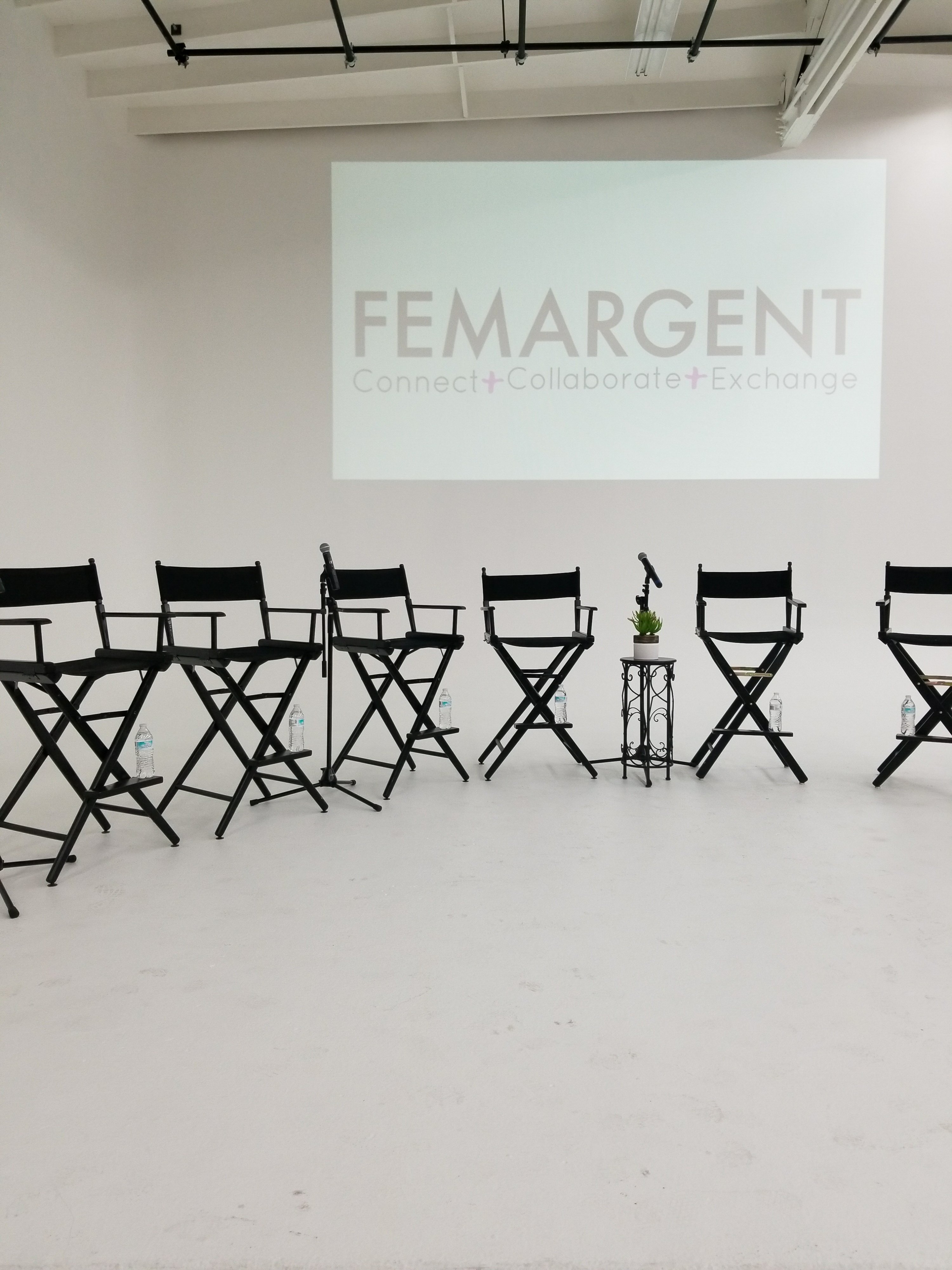 When I personally think of workshops, I think of dreadful long hours of taking notes in a claustrophobic space filled with abrasive personalities, but this day was far from that. It wasn't intimidating or rigid, but rather cute, spunky and uplifting for women of all ages, literally. The energy started taking me out of my introverted shell of wanting to stand in a corner, and with that, I became more open into learning something new.
My friend and Blogger Babe affiliate, Shauna, ended up arriving right as we were all taking our seats. The previous night, we told each other that we had to be up early to attend an event, but we didn't realize this was the event we were both referring to. Anna, a Blogger and influencer of Miz Fabulousity opened up the panel discussion with many guest speakers.
The first few speakers focused on the more technical aspects of becoming a business owner. From there came the ambitious business owners who seek every opportunity in making money in order to establish a better business. For a while, I started to slip back in my ways of discomfort and awkwardness feeling like I was completely out of my element. I was overwhelmed with all this information that I haven't begin to process as a blogger where I have only been writing for the love of it. I couldn't relate to everything that was being spoken, and so I would tune out as not to increase a level of social anxiety. I was in the very front, so while I hold expressions on my face without a facade, I sat in uneasy silence.
We were given breaks to get up and recharge our social skills and I was relieved to get my energy back in gear.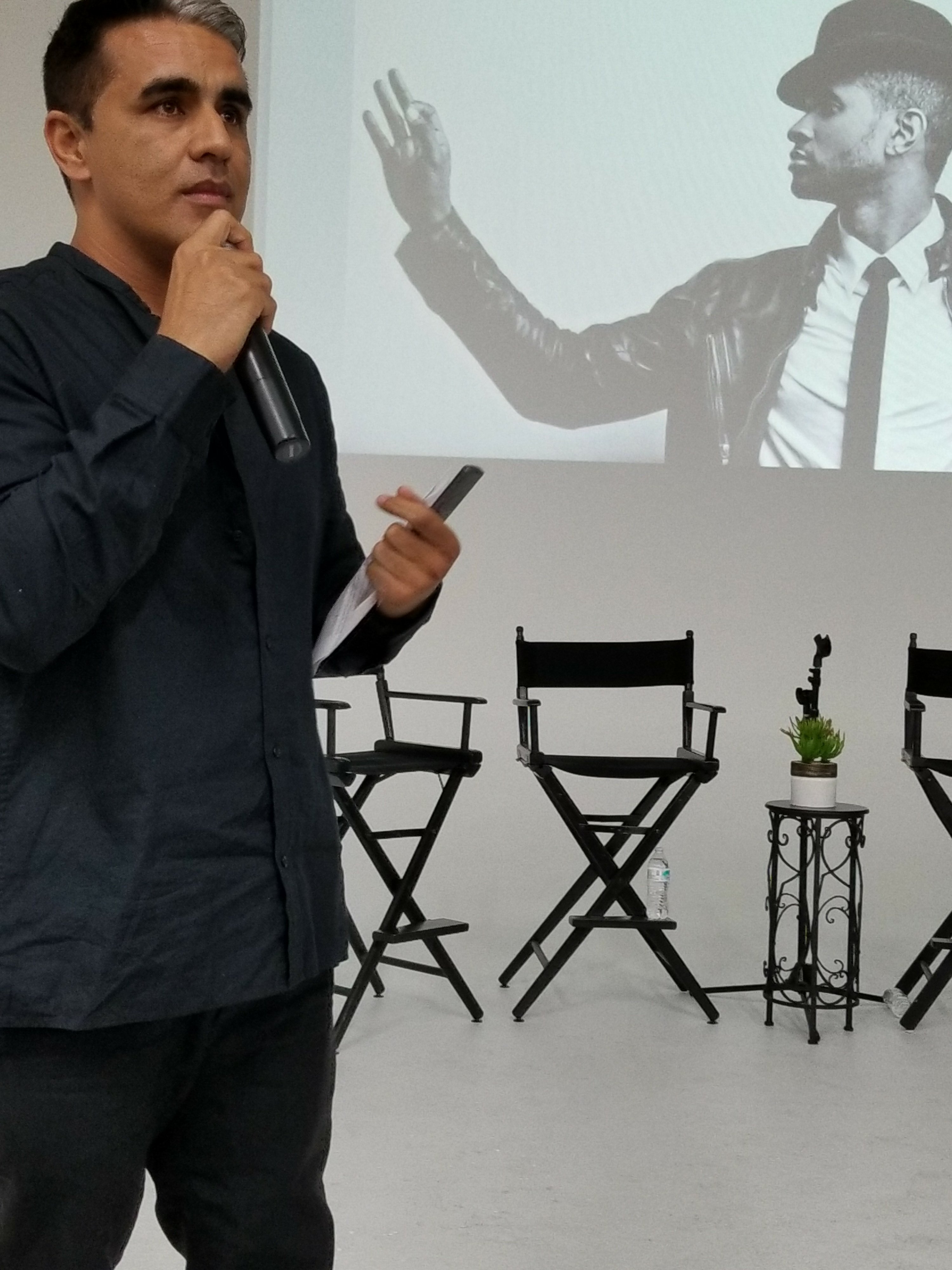 Walid Azami
During our next rotation of guest speakers, there was one person who just became a burst of light to my dim. Walid Azami. This is where I could kick myself; I was so engaged in everything he was speaking that I completely lost all senses in recording the words that he spoke. He was the O in organic where I related to every reality he has faced in the journey of his career. I could actually visualize and place myself in every moment he reflected that I started to find the inspiration in the truth he was shedding. He made no false pretenses and only came across as humbled. All the times I've second guessed my capabilities, he assured me that while it's okay to fear the unknown, don't let that fear define your journey and the endless possibilities that you may conquer.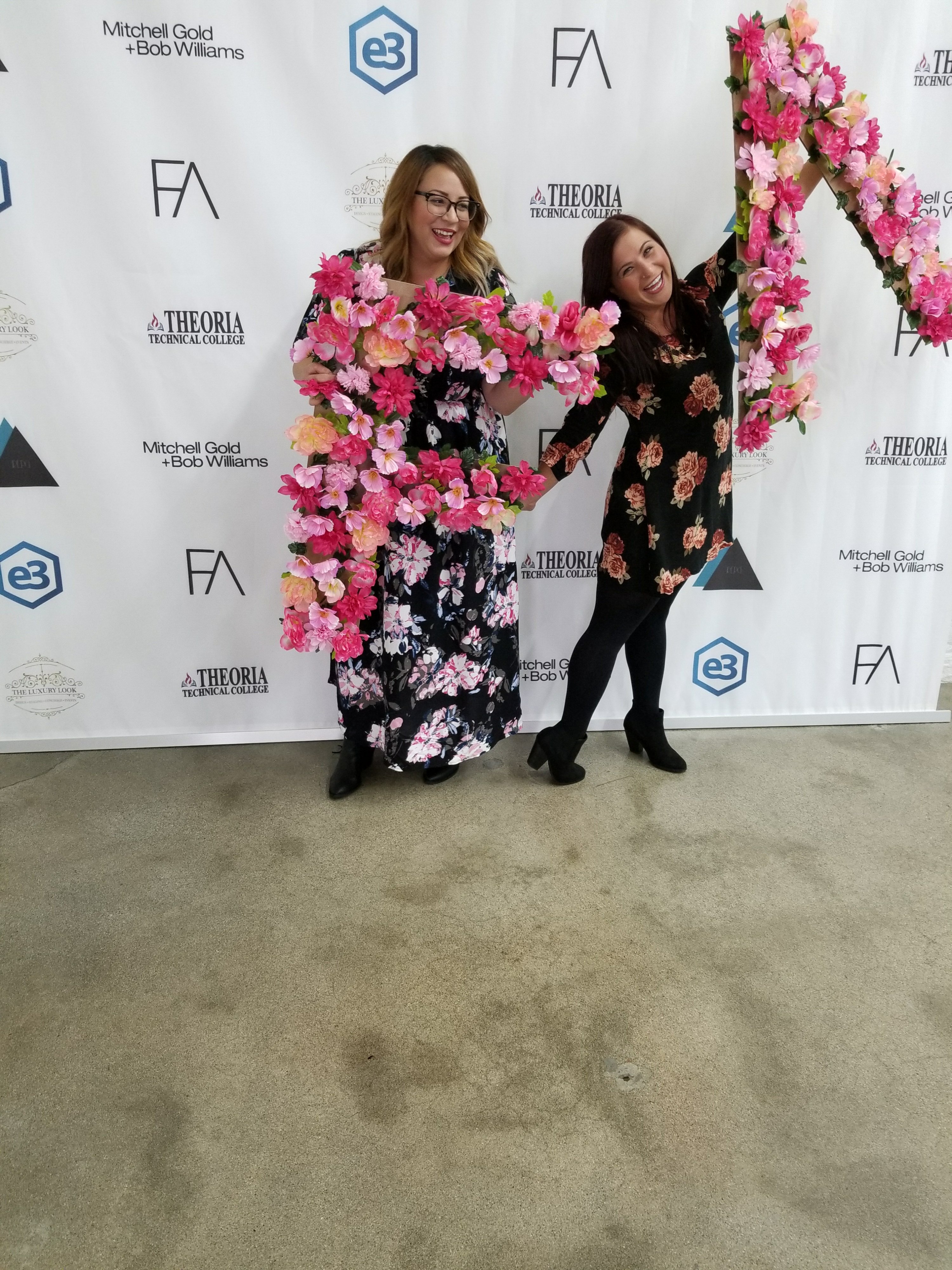 Left; Rhonda and Melisa
Photos are quite possibly the easiest way to meeting new people, and that's how I met two other women who I could tell were the life of every party. Rhonda and Melisa were lively; fun; high spirited and everything you would want at a cocktail party. While Rhonda is a bold and vibrant graphic designer, Melisa is an organizer, and Lord knows I hate clutter. The irony is that, when I feel overwhelmed by any ounce of clutter, I fix that clutter in all elements of my life. Clothes, shoes, people and my mind.
Even from speaking to these two women, I was able to pin point a term I came across years ago that described a horrible tendency I have. Imposter Syndrome. That's why I related so heavily on what Azami was speaking and how to combat that trait.
We took our seats once again, but not before grabbing small boxes that had snack sized lunches. Many of us weren't even aware that we were suppose to wait until the official lunch hour, but by the time half the room were gobbling down their food, there was no other reason to wait. I felt bad, but leave it to Geummy to make me laugh in between panels about how hungry we were. That right there proved that we were also major foodies.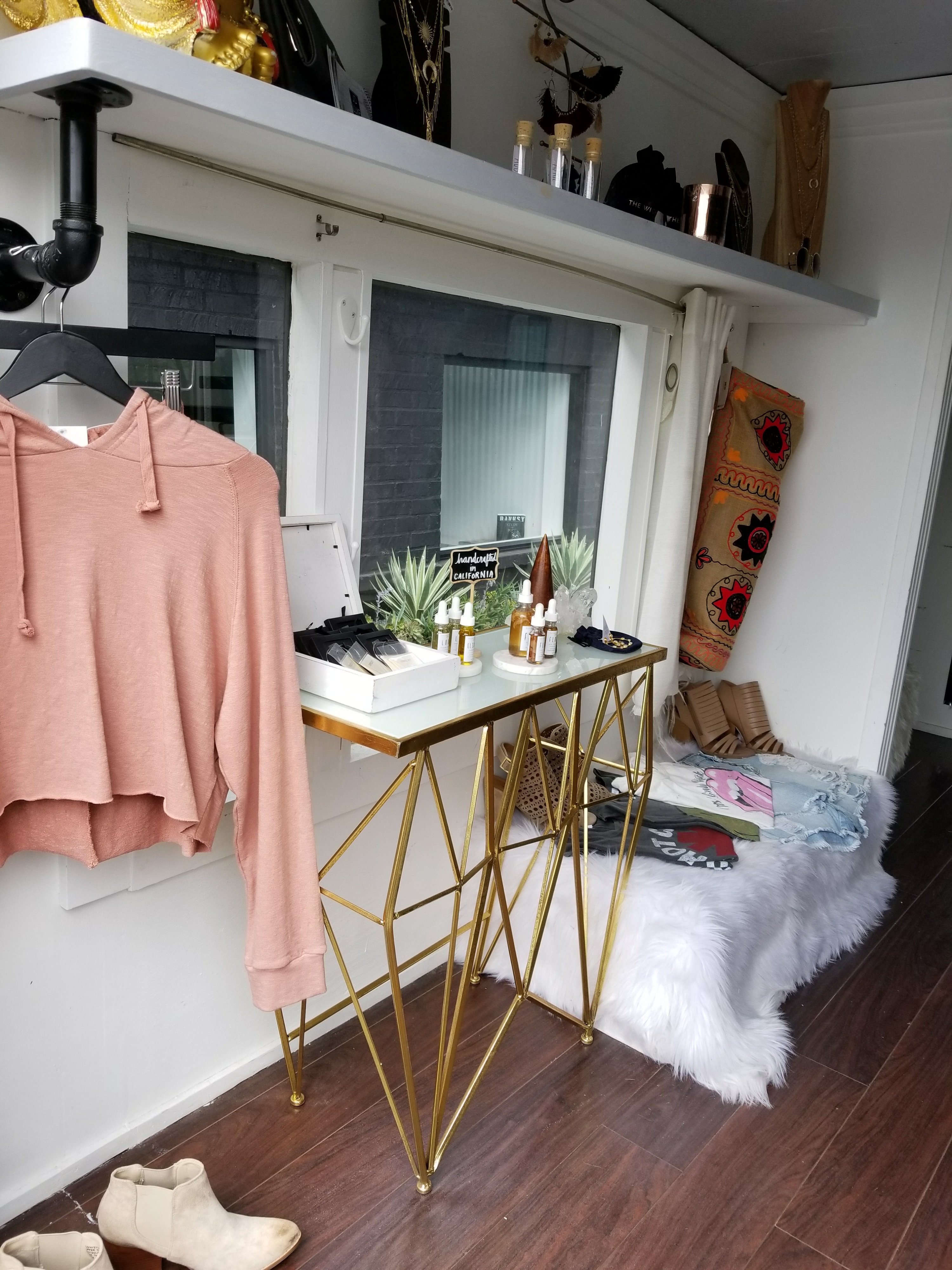 Shauna and I had made a couple of shopping rounds and our seating area was cramped with bags of goodies, I had splurged on some items from a mobile clothing store outside, JD Luxe Fashion, where I told myself to stop being so frugal and do something nice for yourself.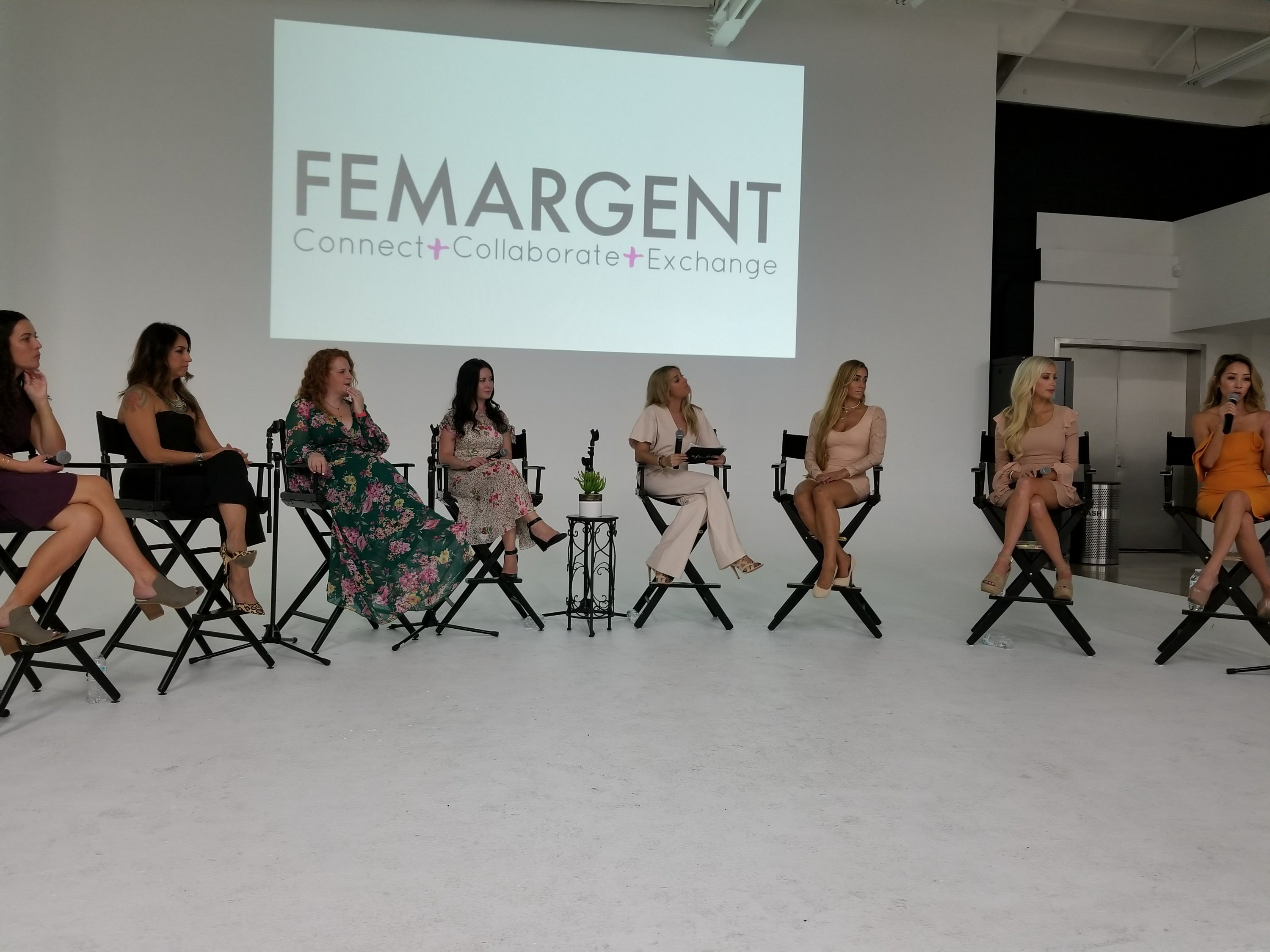 I started becoming my Ambiverted self again and started to find empowerment in the groups of women that were offering advice and solace. Shauna had given me a humble awakening in regards to my blog stating that I am a writer and should be writing books. Ironically, that's how my blog started. First from writing seven scripts at the age of 15 that have been sitting on my fossilized flash drive, then to pursuing a three volume tell all book. How did she tune into that?
She'd encourage me with subtle hints and gestures that influenced a sudden epiphany. There wasn't any ounce of patronizing recognition or empty encouragement, she was being honest, and that made me feel like I had even more purpose in the direction I was going. I needed that.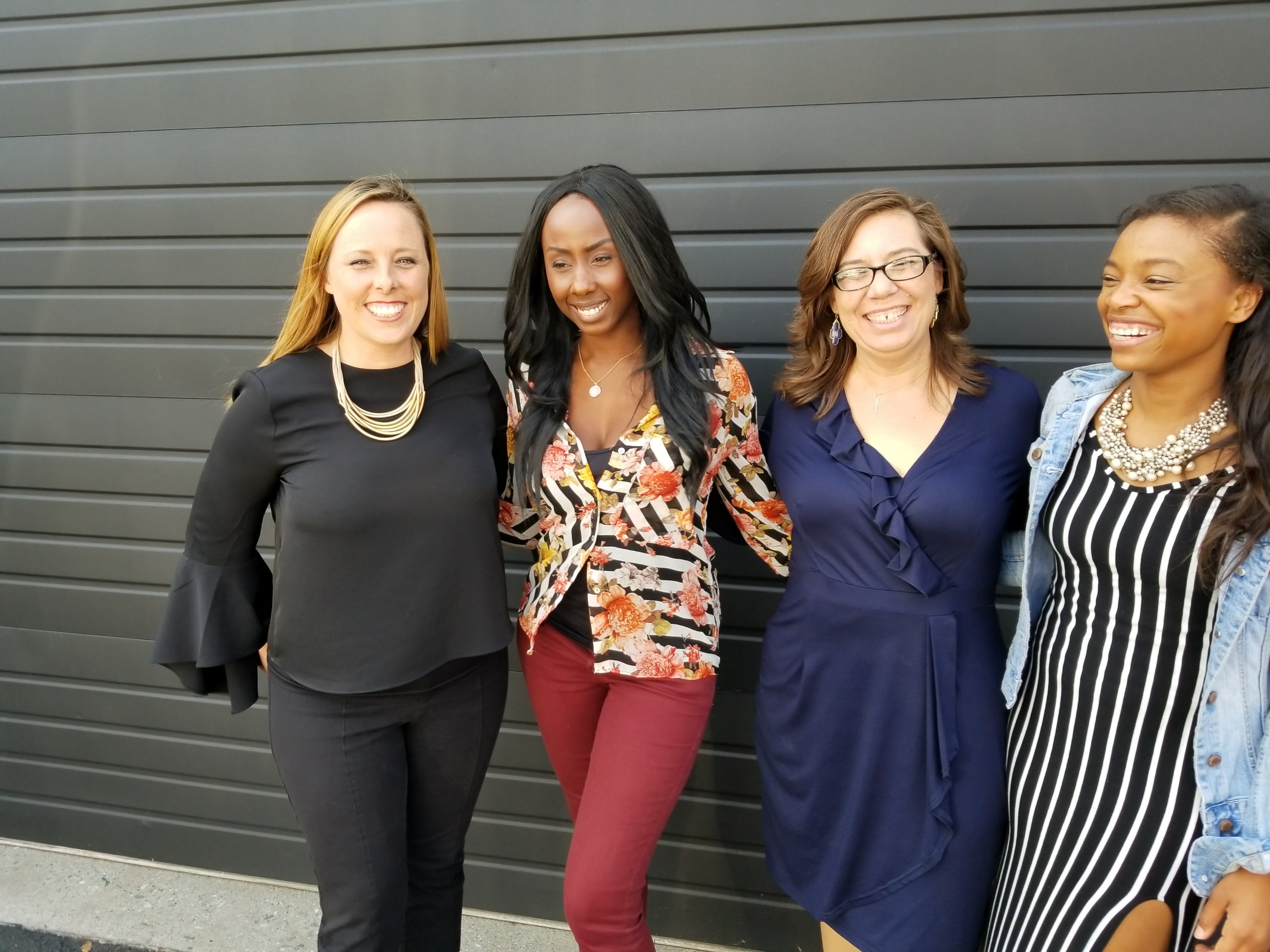 Left; Amy, Myself, Cyndi and Lizzie
A networking checklist was handed out to us to pass down and that's when the sassy, savvy and confident Cyndi Lemkes walked on the stage. She is that friend and that mentor that doesn't just give you a pat on the head telling you to "just do it", she offers tangible ways in showing you the steps to getting it done. The moment she broke down her list, I found myself reflecting on the qualities I either had or needed to work on. I again became open to the advice she offered because it was constructive without being overly critical.
Funny enough, she lives close to my mother who I drive out to see when I just want to get away. My sanctuary away from Los Angeles where I need to clear my mind, and I was thrilled and elated when she offered to meet with me whenever I'm in the area.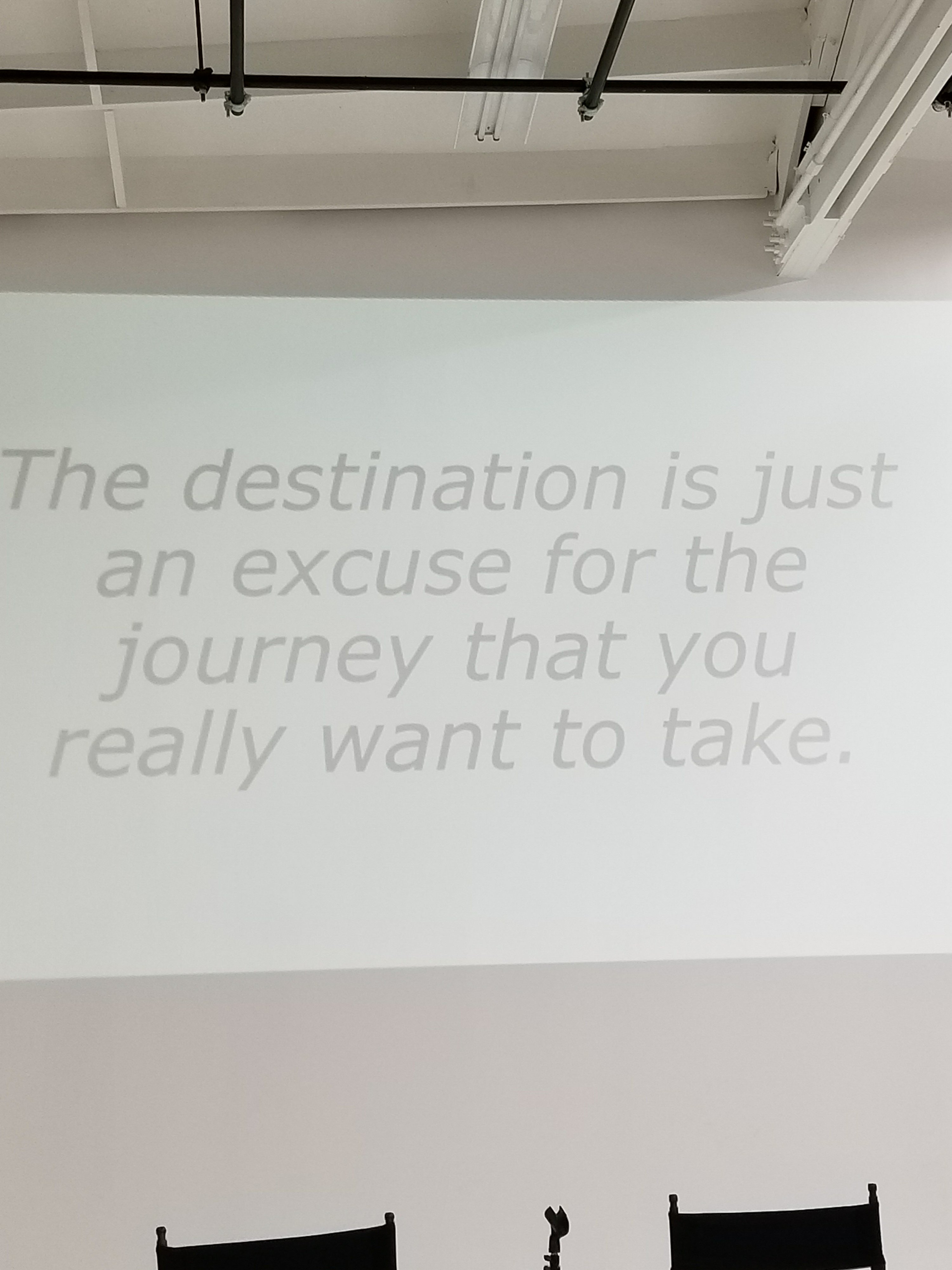 Towards the end of the day, I left with a better feeling about myself and the journey I've begun. Everything just started to play out into a positive domino effect. During a few tough transitions I've had to go through, I started to feel euphoric. It was never forced, but just what I can only describe as bliss.
While I had a slow start in the beginning, I came to truly understand why the universe had taken me out of my comfort and placed me here. I believed in not only myself but also this, Law of Attraction, I've heard so much about in the course of my life. I opened my mind and spirit only allowing the energies I wanted to welcome in.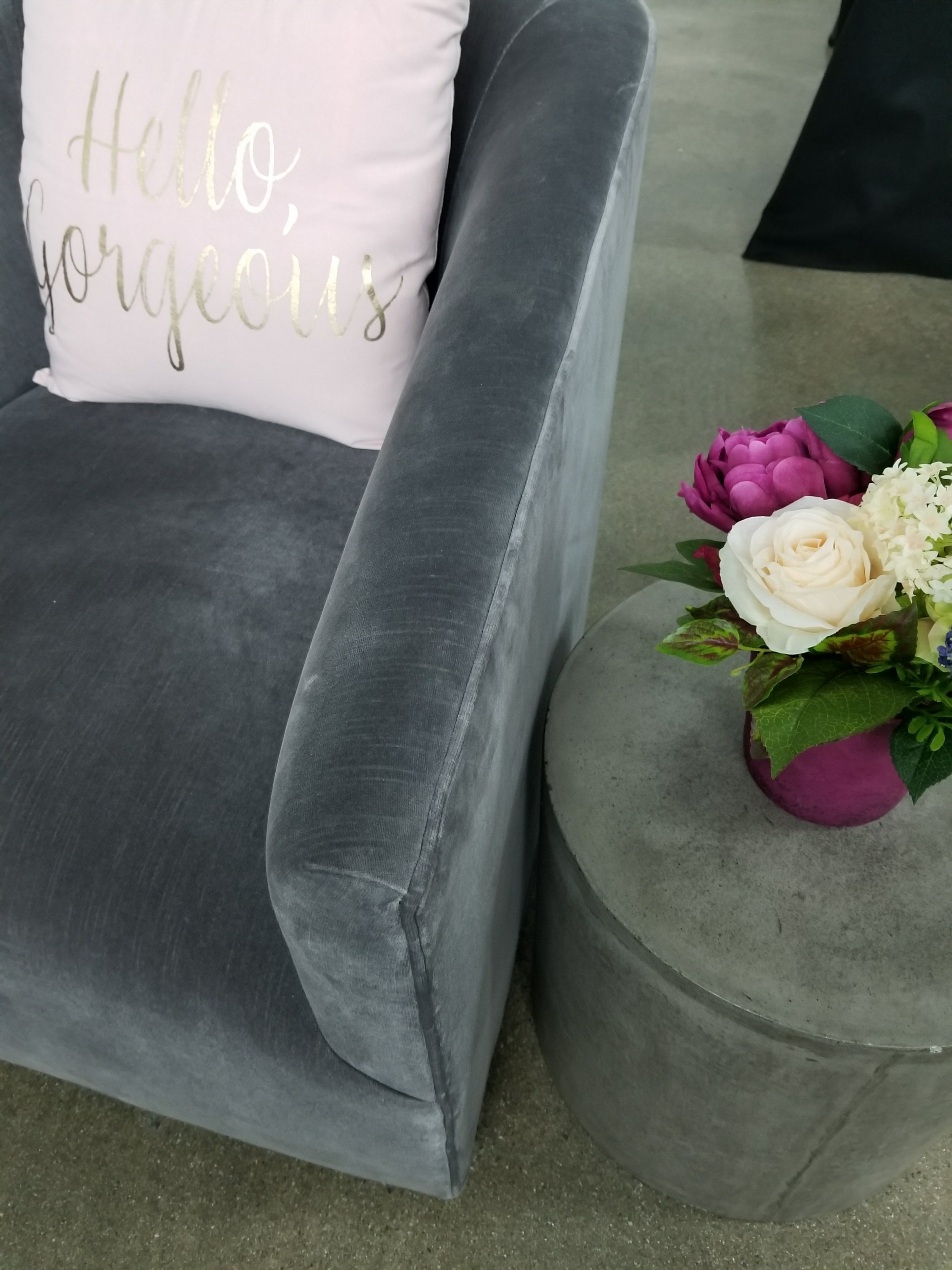 These energies were all of these people who have made a huge impact on me in ways I couldn't even articulate. I've read many books and quoted many sayings, but the power they instilled in me was like a breath of fresh air that I could easily breath.
It'll still take time and small steps for me to continue on with this knew insightful mentality thats reprogrammed my brain from where it once was. I've never had anyone to hold my hand when I've asked for a little guidance, but they are my light and now I see even brighter.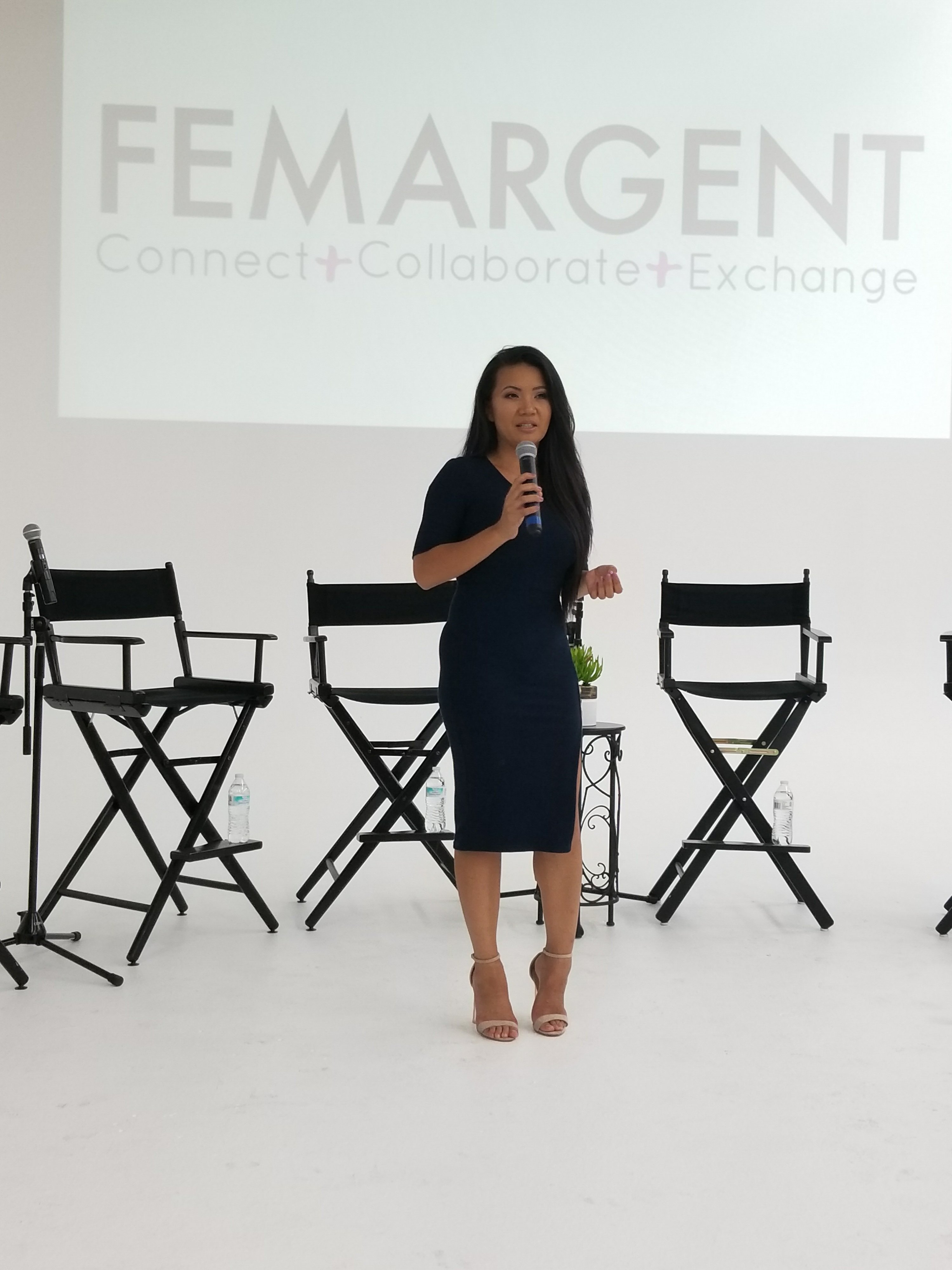 Founder of Femargent Cholee Spicer
Thank you Cholee + Femargent + ladies & gents for everything you've inspired me to be!