There's something about a Jack Daniels Whiskey event; the people, the vibe and overall the drinks. Jack Daniels Tennessee Honey Whiskey has by far become one of my few favorite go to choices in preferences for parties that are either sponsored or thrown by a beverage brand, and with the Jack Daniels Tennessee Honey, you know you're going to have a responsibly good time.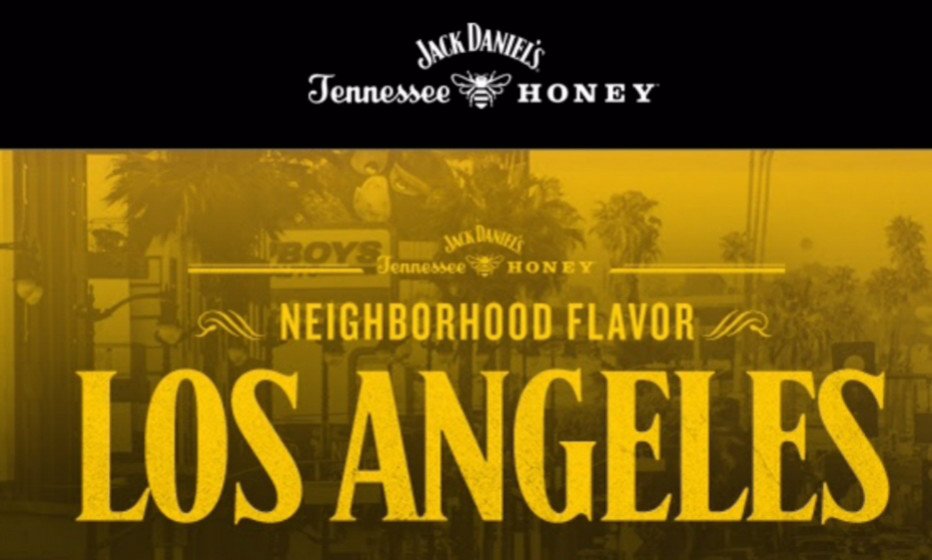 Jack Daniels Tennessee Honey came back to our side of town, Los Angeles, again and it was something I had been looking forward to for quite some time. The drink company has always managed to impress its array of crowd with different themes and performances that makes people thrive throughout the hours of being entertained. The moment I had found an e-mail stating that they would be throwing an end of the summer bash towards the end of the weekend, I immediately tried to RSVP, the only problem was that I was one day late and they had already met their quota being at full capacity. A part of me wanted to contact the organizers displaying my blogging credentials but I hadn't heard from Lauren to see if she had received the same e-mail. So that I wouldn't feel disappointed in the fact that I wouldn't be able to attend the party and that I would have to wait for the next event one to do a full circle back to Los Angeles, I put it on a backburner in hopes that I could just let time fly and forget about it altogether. That didn't last very long and I ended up calling Lauren. She had already RSVP'ed and assumed that I was going to be out of town, but little did she know that I was actually coming back that very same day.
The event started at 2 p.m. in Abbot Kinney, Venice Beach where they took up the lot that typically holds a group of food trucks during every first Fridays of the month. Lauren and I walked up an hour early right as they were still setting up, so we decided to walk around giving us a 30 minute door way before more people would start standing in line. It didn't take long until we decided to walk back to the location to find that people at just started lining up alongside the wall and just as soon as we had jumped into the line, more people started to arrive to stand further behind us. They started checking us in shortly after verifying our RSVP and had some of the attendees register their information where they then handed us a $5 off Uber ride validated for just that day as well as a wrist band with four rip off pieces that allowed us two complimentary food and drink tickets each.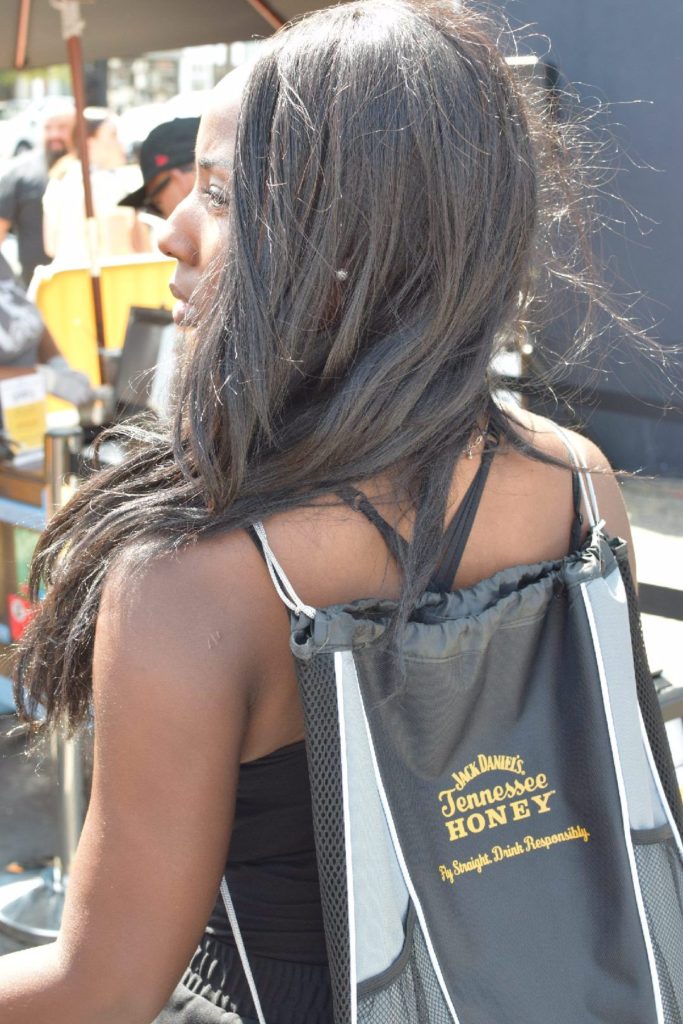 While standing in the line we noticed that they had freebies of t-shirts, koozies and lightweight backpacks on a table right before being able to take a photo in front of the Jack Daniels Tennessee Honey banner. We weren't sure which direction we wanted to go to first before a crowd of people took up the waiting time, but we saw that they were going to be limited on the freebies, so we decided to help ourselves first. We were only allowed to take one item per person so I decided on the bag and Lauren the t-shirt. We then went straight to the photo booth that unfortunately turned out to be in the same direction as the sun leaving us with a much orange glow than we had necessarily wanted. Lauren and I tend to have that battle as I would with anyone one of my fairer counterparts. Either I'm too dark or they're too bright.
Once we took a photo that we liked after the third try, we went straight over to get a personal caricature drawing of ourselves. People were already having theirs done so I was excited yet anxious to see how I would be drawn from a second person's point of view. While waiting for our turn, I had Lauren hold our place in the line and I went over to grab some Peddlers Creamery Ice Cream featuring three different flavors to sponser the Tennessee Honey brand; Caramel Jack Brownie, Hibiscus Honey Liqueur and Lavender honey Liqueur. There weren't that many people so they didn't even acknowledge my wrist band and handed me two and they were delicious! When I went back into the line, I was amazed watching the artist use two hands to draw every detail of a person with much talent but by the time  my turn came I tried not to do too many expressions that would become unflattering on paper. As the drumroll began for the reveal of what I was waiting for while the rest of the line was viewing my portrait as well as it being filmed for the artist own personal use, I was given my ultimate masterpiece.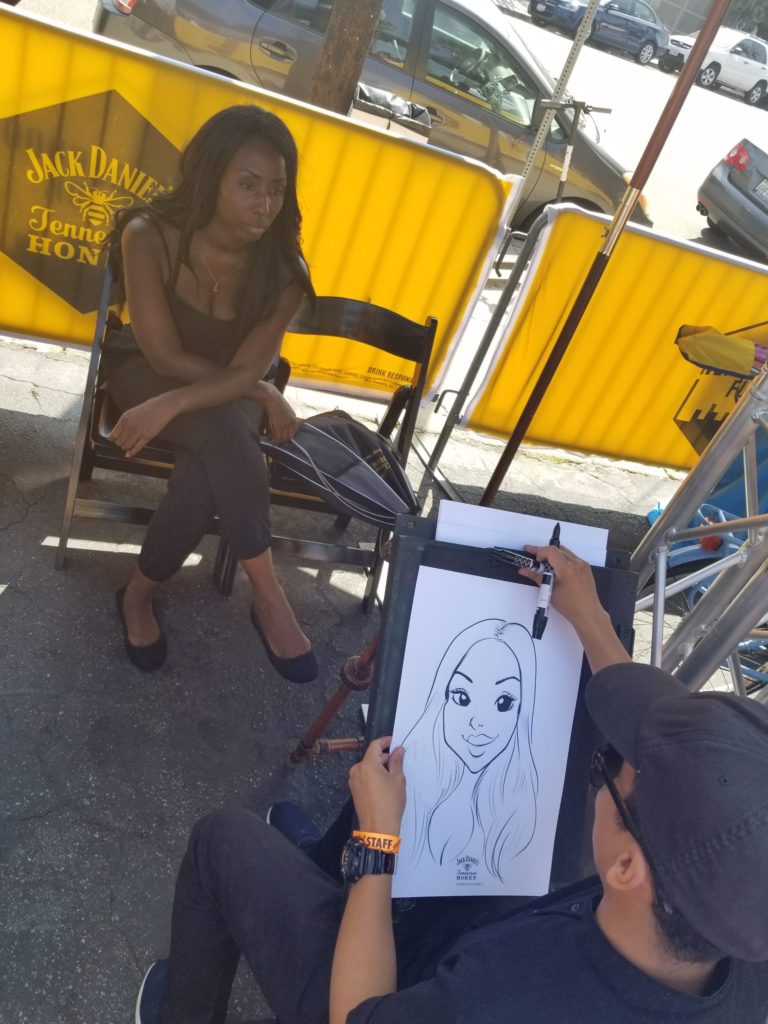 I was a total Barbie doll. I mean look at how cute I am on paper. While there wasn't all that much detail in the description of my appearance, I was more than thrilled that I didn't turn out to look like a bobble head with an oversized smile. Lauren's drawing came out perfect representing all of her majesty and curls. We were both happy and even made it a point to get out pictures framed towards the end of the night to which we'd hang on our walls.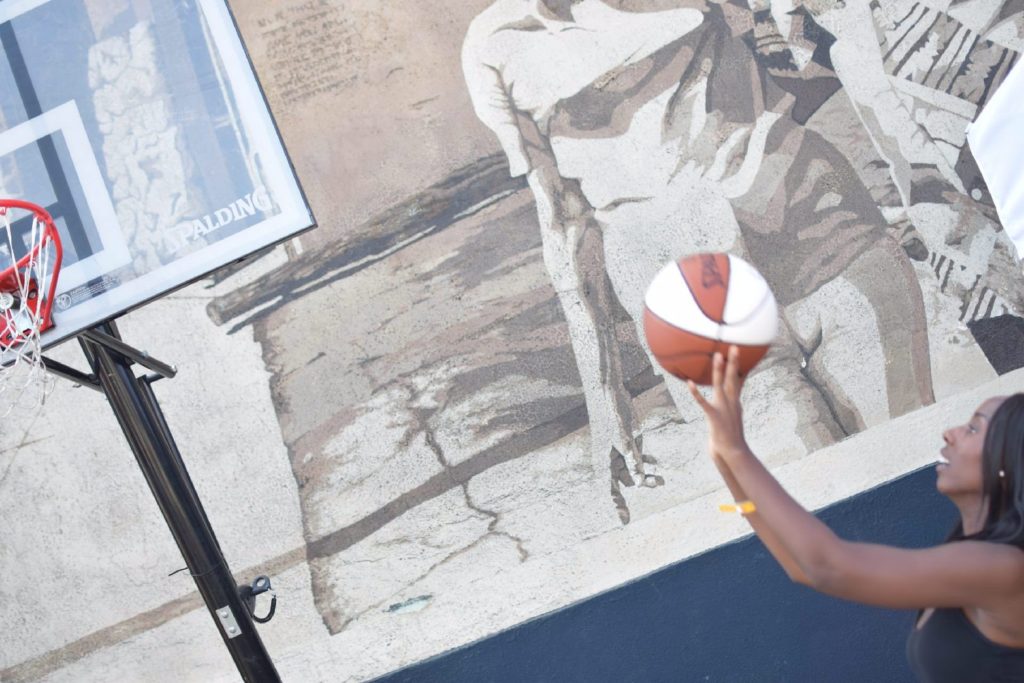 Next to the portrait area was a basketball layout where we had to make three separate throws into the hoop and by the third shot we were given sunglasses that represented the Jack Daniels Whiskey Tennessee Honey brand. I would never try to front by saying that I am anywhere near as good as a thrower as I would expect Lauren to be. In fact, she's the sports loving one in our friendship, so by the first missed shot, she of course tried to make jabs as my horrible free throws. Surprisingly, I made it all the way to the third throw after giving it another try when the referees were nice enough to allow me to do so, but it was Lauren who was having a tough time even getting one single hoop. Womp Womp. One of the guys softened the blow and still gave us a pair of sunglasses which thinking back, I'm glad I didn't take off of that first table because I would've received them anyway.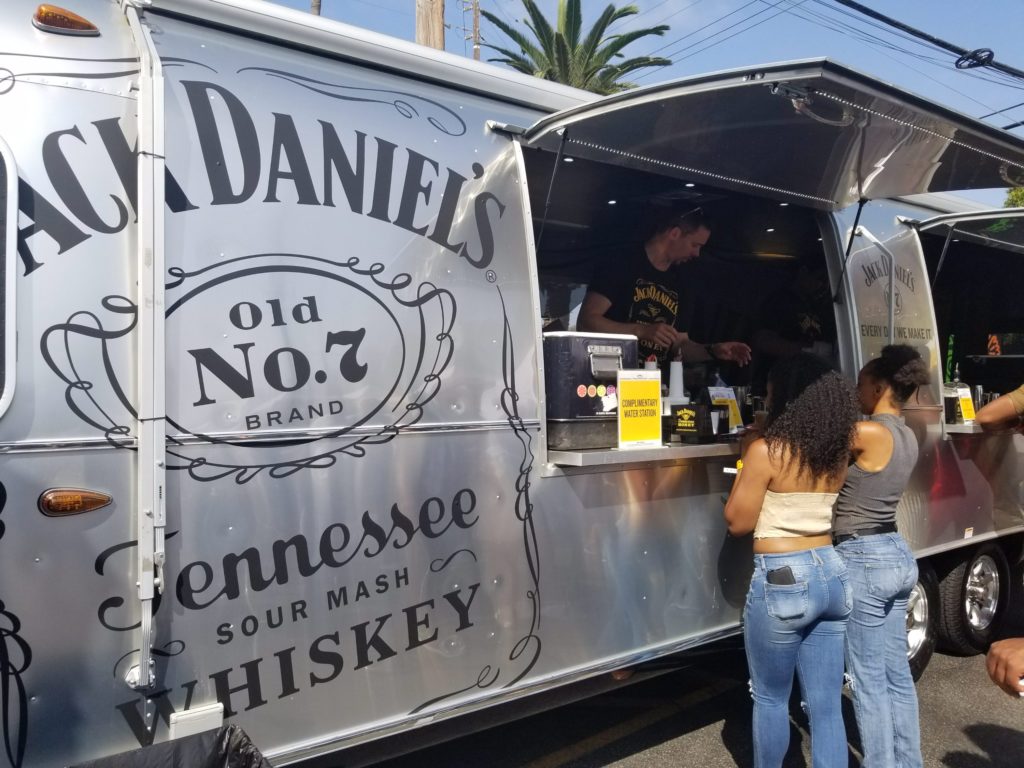 We wanted to make use of our free tickets and were becoming a little parched being that the event was being held outside in the heat of the sun, so we decided to stand in the line to grab one of the Jack Daniels Tennessee Honey choices of cocktails ranging from a whiskey mule, whiskey lemonade, whiskey and ginger ale and a few other concoctions that I had yet to try. I opted for the whiskey lemonade with a splash of ginger ale just to add an extra bit of crisp to my drink which made it ultimately perfect, though it will never be as close to the one drink that I always look forward to when I attended one of their events which I describe as being an orange whimsical. It didn't take long for me to do what I do best which is to be clumsy and knock over Lauren's drinks which I tend to do quite often without having to actually be drunk. So back in the line we went but just to another section of the event considering that they had four bars. I decided to grab one more since I was almost done with mine, but clearly they figured that I could handle a strong drink that was more whiskey than mix, so I stuck to my first option of choice. In order to balance out the amount of alcohol that we were consuming in the dead heat, we decided to use both of our food tickets for Trejo's tacos that they were serving, unfortunately, our stomachs dropped when we were told that we were only allowed one taco per person; as in, one taco per person throughout the entire four hour event of drinking alcohol, and while we would be able to buy more tickets at our own leisure for more alcohol just not for the tacos. Two of the staff member's giving out tacos were pretty adamant and even went as far as to delegate any misunderstanding. While Lauren went under the radar with her second taco, I was turned away only to be told that I could use my other ticket for ice cream. Mind you, another guest who was leaving early gave us her last two food tickets to use. I didn't want to cause a scene and respectfully handed over two dollars for one more, but I still wasn't all that thrilled about that sense of logic. Earlier in the line, Lauren and I had worked up a conversation with a really nice couple who surprisingly had VIP wrist bands and were nice enough to grab me another taco when I was feeling famished, but mainly because they are acquainted with the organizer of the event. Boom!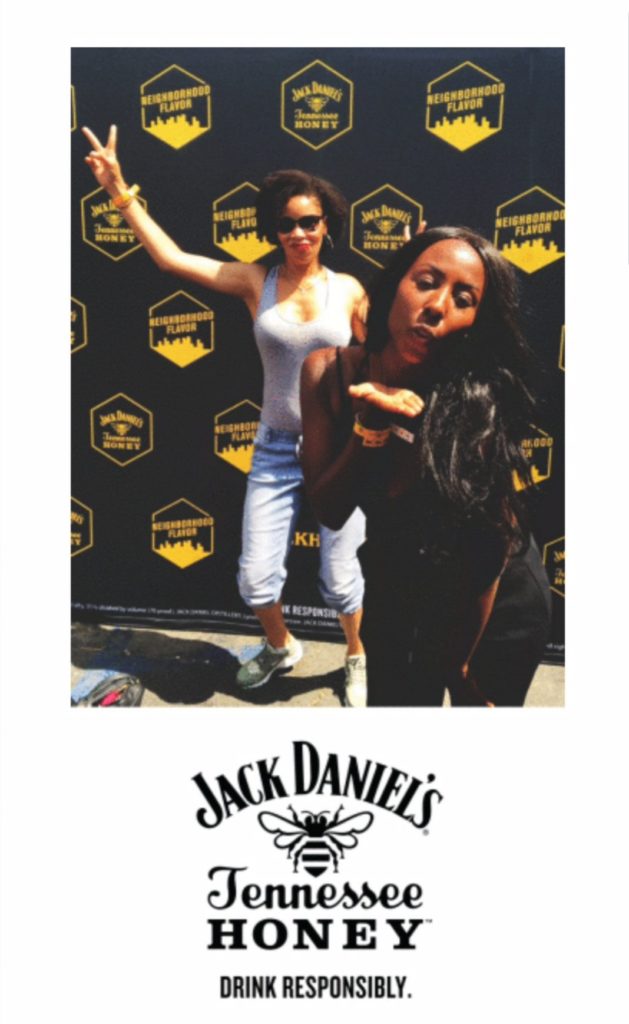 Overall the event was great where Lauren and I truly did enjoy ourselves; there were games and music to entertain the large crowd of people who had shown up looking like they were ready for a day in the sun towards the end of summer. We met some pretty dope individuals and made great conversations but I'd say that it was also great especially for it being a responsible Sunday Funday.
Drink Responsibly and Drink Jack Daniels Tennessee Hoeny
xox