The world of modeling has definitely evolved into a more broader definition of what we view as modern beauty of today. Most of our muses were the prominent faces of the 80's and 90's; Gia Carangi, Naomi Campbelle, Iman, Tyson Beckford, Linda Evangelista, Larry Scott, Kate Moss, Cindy Crawford, Christy Turlington and Beverly Johnson, just to name a few, were the prime examples that many aspiring models emulated in the pursuit of their careers. Though the idea that models can only come in one shape or size and even conventional standards, it has now become more of a taboo in this day and age. Even the age of a model no longer dictates the lifespan of ones career, like that of Carmen Dell'Orefice who contradicted that notion. So while I support a bit of transition, I still have my reservations in how much transitioning  there ought to be.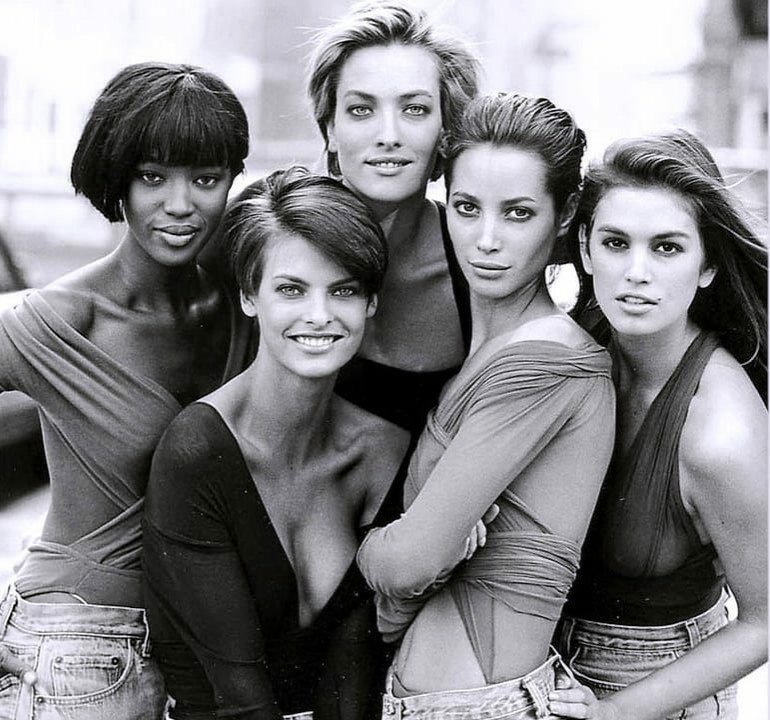 I've been very frank with my personal views on the social media world and how it plays a role with common standards of today's industry professions. I'm not a full pledge fan of it; whether it be the "new way of life" or a "numbers game",  I see it as the sinking ship to conforming to a new generational  mindset that makes it easily accessible to succeed through the back door exit. The party crashers, the photo bombers, the coat-tail riders and the rotten apples from the same moldy tree. Those who work around the system in order to avoid the traditional work ethics that made many respectable people in the industry who they respectfully are today.
It has become a regurgitated repetition for people to assume titles that they haven't fully embodied nor invested themselves into other than self-indulged narcissism and delusion. Even I came to terms at an early age that I wasn't meant to be the model that I had desired to be, not because I felt defeated, but because I knew damn well that I wasn't, but it takes those with the integrity of the industry to resist following the herd in order to prioritize the authenticity that the industry once was.
Last week, I received a personal invite to attend the launch party for Model Parlor. An exclusive members-only work space for signed models, only represented by an agency and allowing them a comfortable pit stop in between castings and or work, while also offering benefits to flourish in their careers.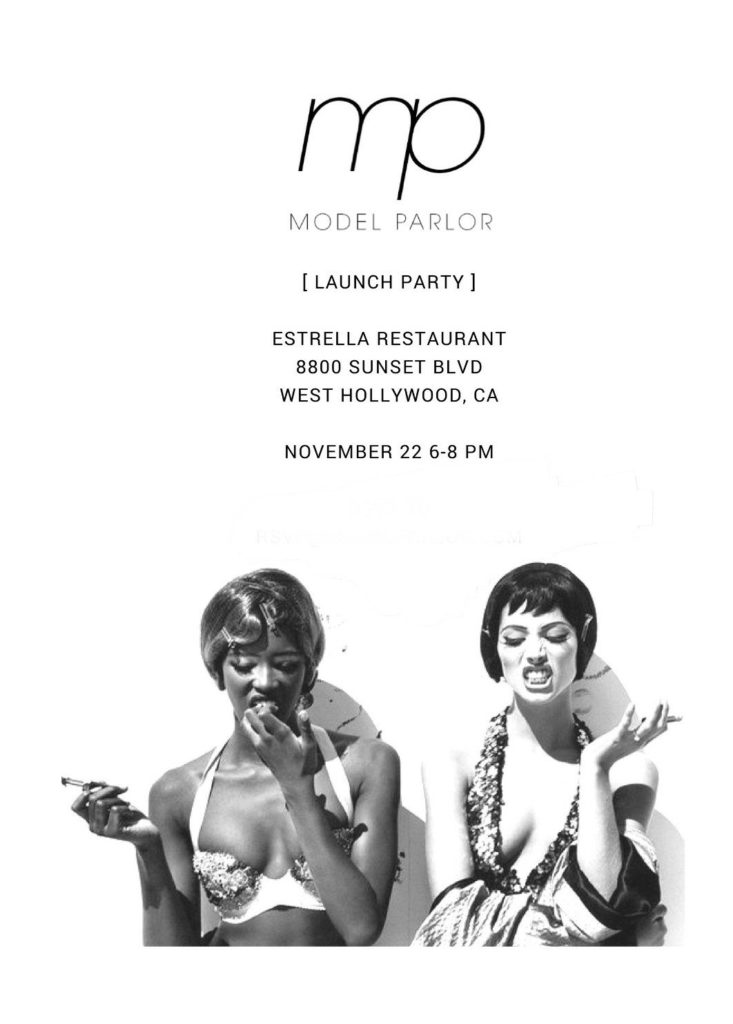 The Model Parlor event was held at Estrella Sunset restaurant from 6-8, where guest were treated to a selected open bar and hors d'oeuvres. I was already out of town for the Thanksgiving holiday, and was being a bit indecisive about attending, but I went ahead and RSVPed with a Model Parlor representative as I was thankful for being on their radar considering the social life I once found myself in.
I made sure to leave my families home in enough time to beat traffic and headed over to the event having made it with just one hour left of the evening. Estrella is one of those types of restaurants where you would find a mix of the Hollywood socialites and elites. I've not been here before, but I could sense that its atmosphere was for those who enjoy a good night of wining and dining. The moment I walked into the door, I was greeted by a host who explained the process of registration in order to receive a gift bag. Being that I'm not a model, I respected the Model Parlor guidelines, but also respected that they had them set in stone for any person who was there just for the sake of going out.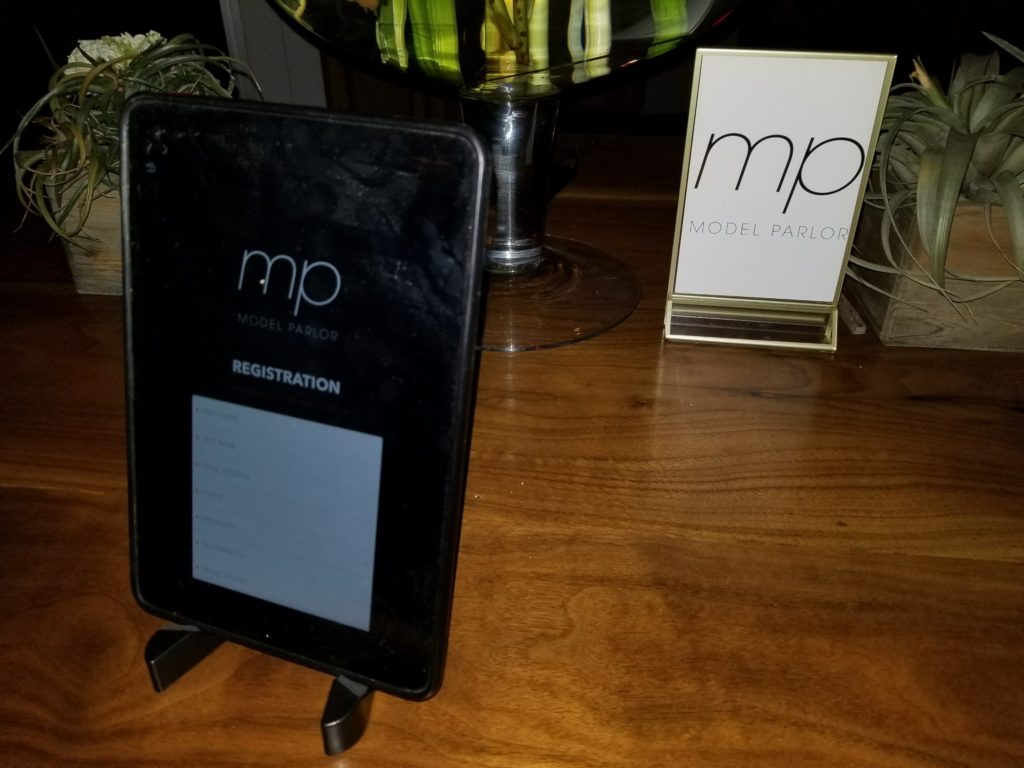 The room was very swanky and urban chic, but not so much in the aspects of being a party. More along the lines of a social mixer for those to network professionally within the industry. There was a Dj to entertain the guest and a delicious charcuterie platter to entertain their stomachs while lounging in a chill setting. I noticed quite a few of the Hollywood veterans I once shared inner circles with, so I knew that the Model Parlor brand was pretty legit. Surprisingly, because I arrived past the time I had wanted to, I was less concerned with the trays of food being passed around and more so with meeting the people behind this brilliant platform. I wanted to gain a perspective from the founders in creating such an outlet that seemed to be way overdue.
The hostess directed my attention to two young women who appeared to be models themselves, but they were the creators behind it all. Lana a Linda are both stunning women who both took the vision of Alan Nathan, the owner of Estrella, and put forth his idea into something that has now become the talk of the Los Angeles modeling world.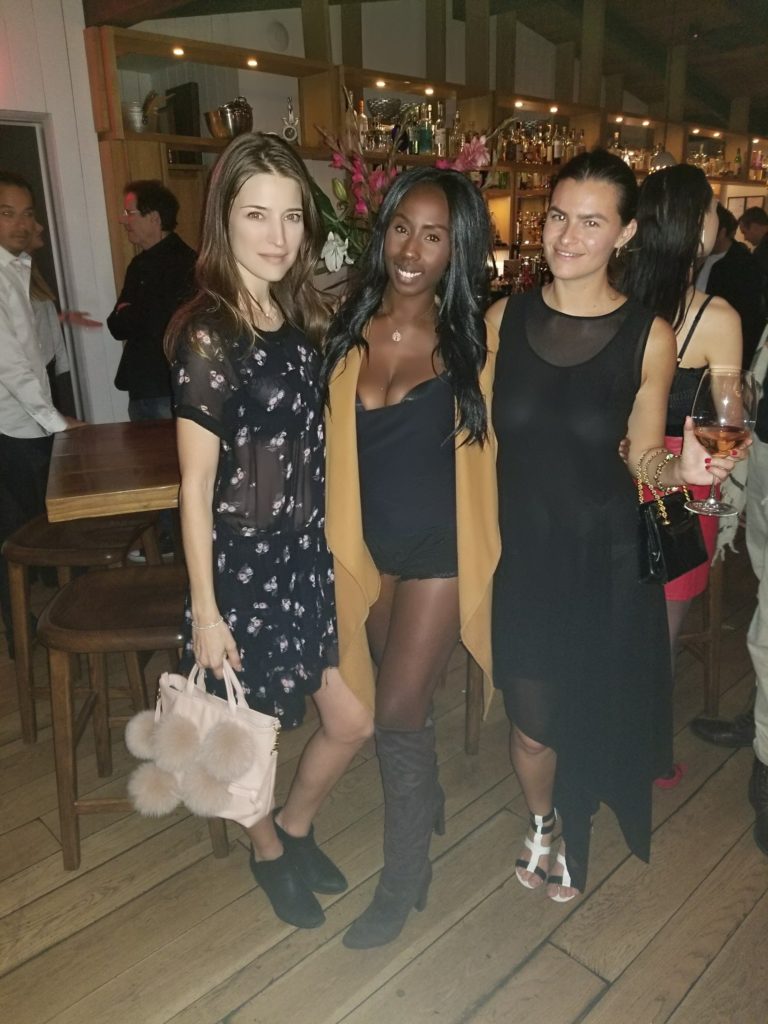 From Left to right: Linda, Lana and myself unaware of my wardrobe malfunction
After formally introducing myself and praising them for the launch of their party, I was able to sit down with the two young women towards the back of the restaurant as they further explained the whole concept of  the Model Parlor brand.
Model Parlor is the new innovative way to establishing a core community that connects models with a certain degree of legitimacy beyond a filter and a following. Nowadays, just about anyone that finds themselves in front of a camera has figured themselves to be a model, but being able to differentiate between: high-fashion, editorial, fit, plus size, catalog, commercial print, and runway has become a skewed understanding of what it actually takes to become a model. With Model Parlor, that criteria is highly implemented through a trial and error registration process. Being affiliated with actual agencies and the models that are represent through those agencies, Model Parlor gives a leg up in separating models from those who naively portray themselves as such.
Linda and Lana, who have both modeled for over 20 years, are two knowledgeable entrepreneurs and friends that can understand the nature of a models vigorous pursuit. Lana is also coincidentally the producer for original digital content for one of the hottest magazines, Flaunt Magazine. So they'r not just pretty faces, but pretty faces with creative brains and beauty.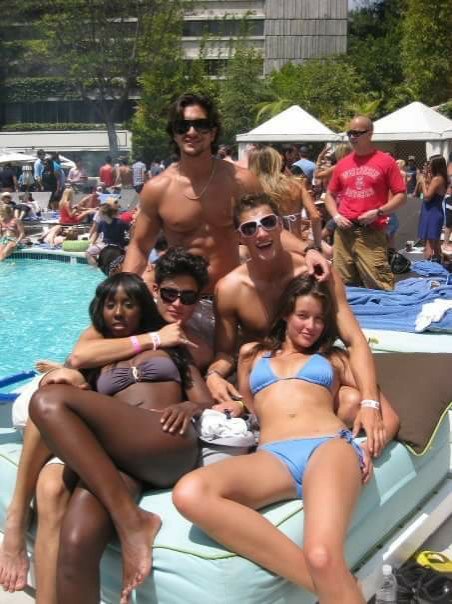 With friends during Memorial weekend '09
Years ago, my life consisted of surrounding myself with the working model who went from living in a model house to being signed with some of the most reputable top agencies in the world. I greatly admired their journeys and still do till this day throughout their transformations. There was never really a specific workplace that models could go in order to find like minded people who shared the same interest with the art of this cut throat world. We often times found ourselves within each other' spaces at the next hottest club, while a celebrity wrangler just wanted their table to fit the image of the Hollywood nightlife.
Then, it was more about if you had the right look or the right walk that the clients needed and not necessarily for an inexperienced trade off. While it was a bit daunting having human trees hovering over me every night, seeing how far they have come in order to reach their destinations speaks far more volumes than the facades of "likes"that are often perceived as being official.
Linda and Lana both further explained that due to the typical warm weather in Southern California, aspiring models are more prone to pursuing their modeling dreams on the West side, but initially, Los Angeles doesn't always share the same market as you would find in New York, Milan or London. Of course Model Parlor offers exclusive benefits to its members by offering educational seminars in order to educate models on the business side of modeling. Wealth management in order to gear towards their longevity, if and ever a models career is cut short, or even to find other business pursuits. Overall, just creating a private agency club for signed models where they will be among influential agents and those that may impact their careers for the long haul. These privileges first go through the agencies themselves and then are passed down to their protégés, the models. After registering, each applicant is then hand picked and approved by these two leading ladies where then the models will  thoroughly be interviewed where some of the questions are geared towards principles and expectations that share the same integrity as the brand.
My conversation with these two women was not only enlightening, but also refreshing considering how much has changed. While they're not fully against the social media aspects of how much has changed, they still encourage a sense of quality in their efforts to remaining exclusive.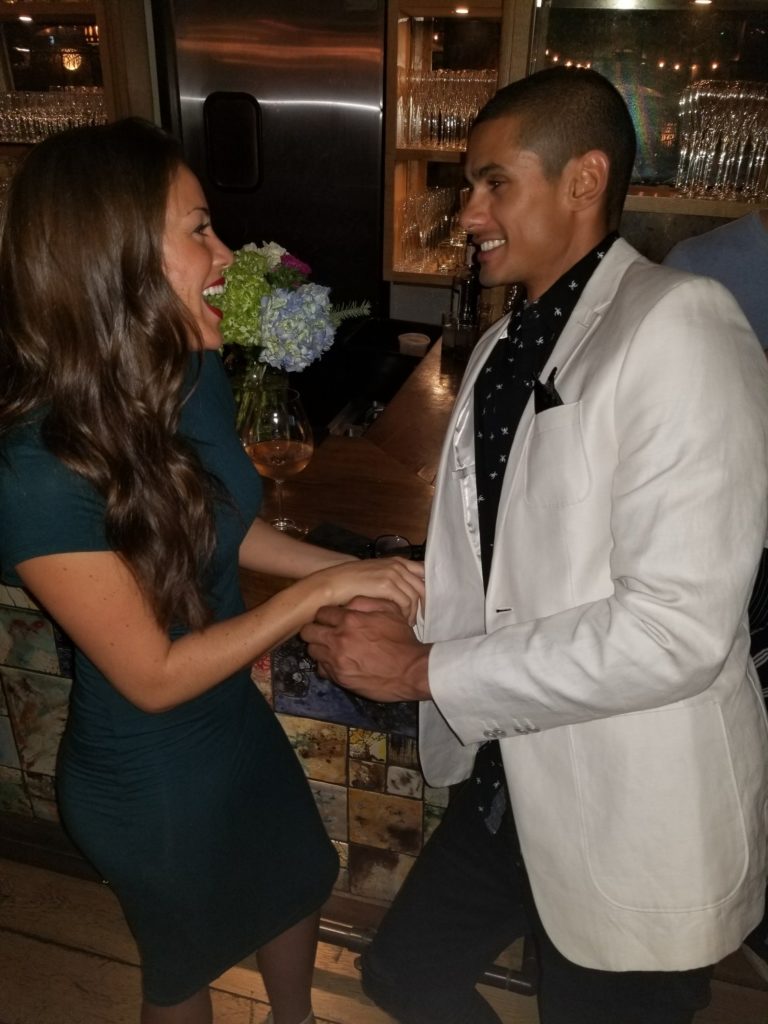 Throughout the evening, I was able to grab a drink and mix and mingle with a few of the other guest as well as with the young models who have traveled from all parts of the states just to be a part of this social network. Other than being the blogger in the room, I wanted to take it a step further by encouraging conversations about seeking a better understanding of Model Parlor and I was more than happy to engage.
It's simply no different than going to an open call casting or go-see and seeing if you fit their roster or what they'd be looking for in that present moment. Just to be clear, Model Parlor is not an agency, but they do have the final say with who makes the cut. The best part of all of this process is that the membership is completely free. I won't give away the extra added perks as even I was blown away, but if you feel that you have the qualifications and the receipts to prove it, then I highly suggest signing up! Towards the end of the night, both Linda and Lana asked me to grab a gift bag as a party favor. I was elated to say the least. This membership already sounded too good to be true offering individuals such privileges whose lives are accurately replicated by the famous hit show America's Next Top Model, but the moment I opened up my gift bag, I'll admit, I wish I was a signed model myself. Very generous gifts that you wouldn't even receive during the recent LA Fashion weeks. I'm completely sold!
While my traditional views stand pretty firm and cemented, I genuinely do encourage those to give it a shot. But if it doesn't work out well then practice makes perfect, and that I can be on board with.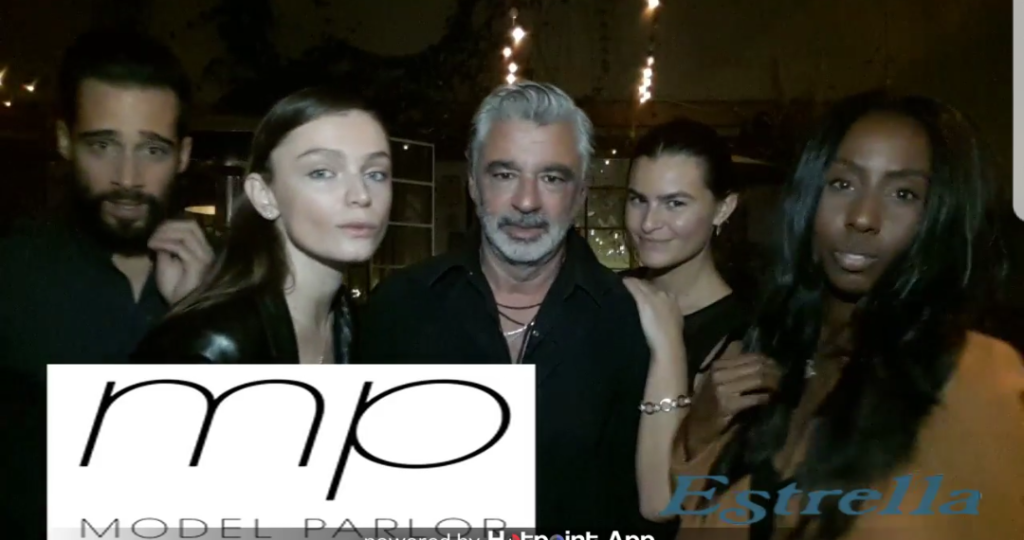 Best of luck!