Dancing With The Stars has been one of the most televised competitive dance shows for more than several seasons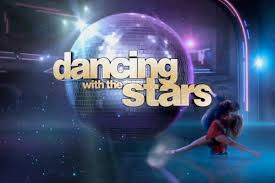 Point your toes, Alignment, Pirouette.
This is a show with some of the most top ranking Ballroom Dancers/Choreographers, the most annoying and eccentric judges, and the most confusing cast of "Celebrities" desperate to make an updated name for themselves or just to pay rent, that have probably been five steps off the beat to the music before entering the stage. Its all pretty entertaining. Ive not been much of a fan, but there is only one individual that could definitely change my mind.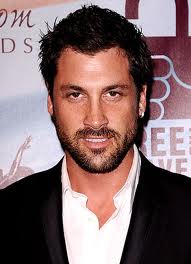 Oh yes! Maksim Chmerkovskiy better known as Max, maybe because the last name is such a tongue twister, but I'd love to twist my tongue all over him. (Wink)
This outstanding piece of Ukrainian art sculpture is the candy of all eyecandy on this highly rated show. With his sultry moves where his hips really don't lie, his sexy accent where at first it sounds as if he might be a little drugged out (Please let's only make him an exception) and well… just him as a full package of course he'd be one of my ManCrushMondays.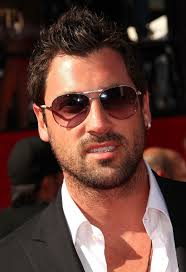 I probably wouldn't be able to hold my composer heaven forbid I ever ran into the guy. The vagina throbbing would be on full speed ahead (A female version of an erection, but we hide it better) and that is where I would have to be slapped silly. Being a woman who has always had an interest for the younger male group and yes! Past the jailbait range, Im finding that more and even more of men are looking ridiculously tasty as they age. But I can't speak for them all.
Ok so aside from his great genes he is an incredibly talented and passionate enterpenuer who also owns dance studios of his own back East. Featured on many other shows you will most likely see his more softer side as he is genuinely an all around nice guy. But you know what would really give a good orgasm is if he knew how to cook. No not pouring a cup of cambelles soup in a pot or scrambling some eggs…no I mean cook. Could you imagine?!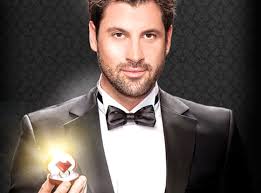 Yes sweetheart I would so marry you at the drop of a hat. (A little bit airbrushed huh?) You know surprisingly there are quite a bit of attractive men in the LA city that look pretty close alike to Max but the only difference is that they're also a bunch of morons that like to flaunt their money around. What a shame but then again he does have a brother ladies!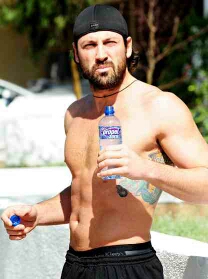 Oh forget the brother!…..its all about you big boy (Dear gosh he even has a tattoo) and this ladies is probably the only reason why you would find me in a disgusting germ infested gym or Runyon Canyon sorry boys but girls have devilish motives too.
Xox
"Keep It Social"